HKTDC 2017 FEELWORLD& SEETEC Show the New Products
Asia's Largest Spring Electronics Fair organized by the HKTDC and held at the HKCEC, the Hong Kong Electronics Fair (Spring Edition) presents all kinds of electronics products and services.
HKTDC 2017 opened on April 13th-16th 2017. FEELWORLD& SEETEC have brought the new product lines to the show.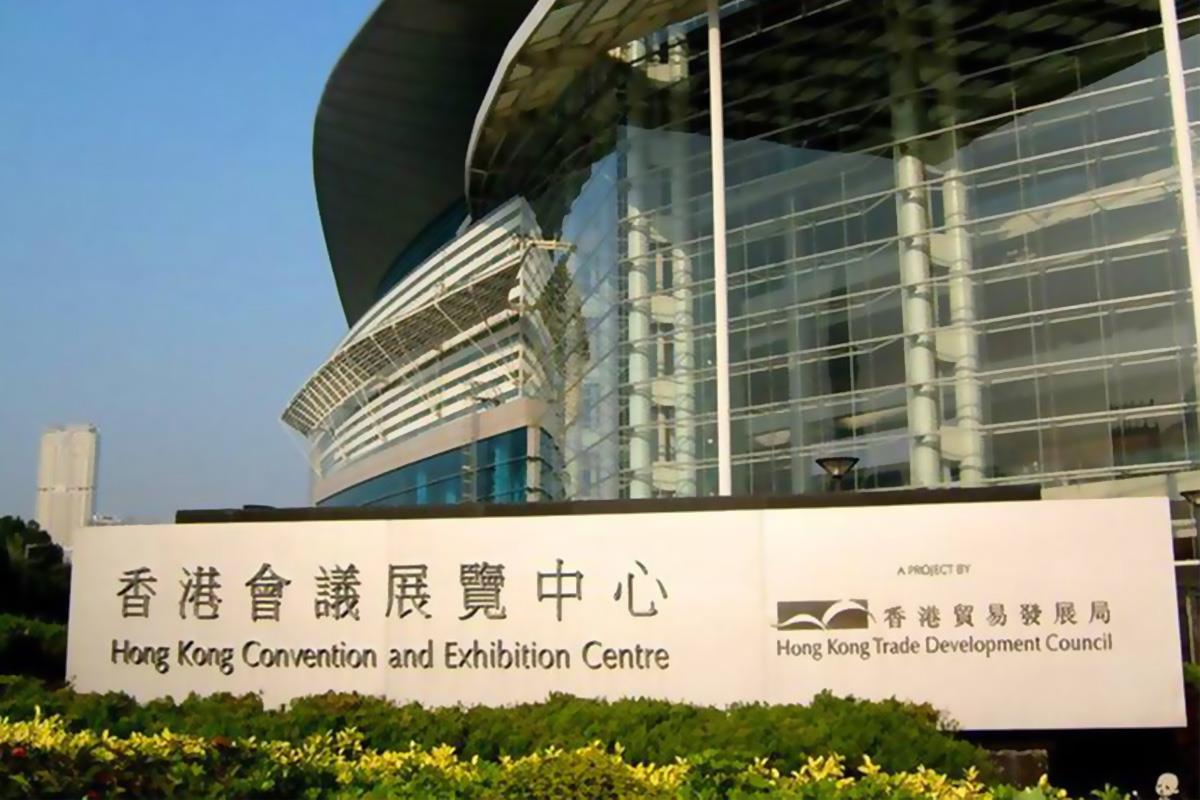 FEELWORLD & SEETEC booth 1E-C15 attract a large number of customers come to experience the products.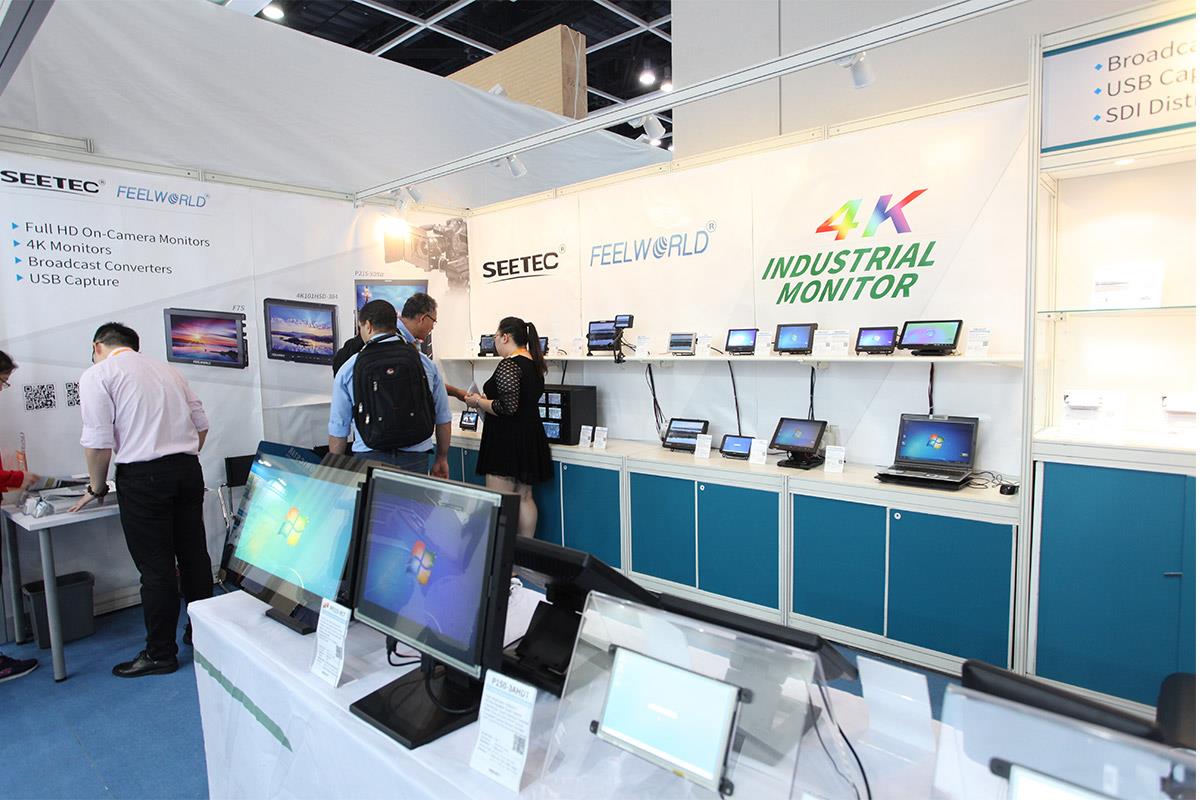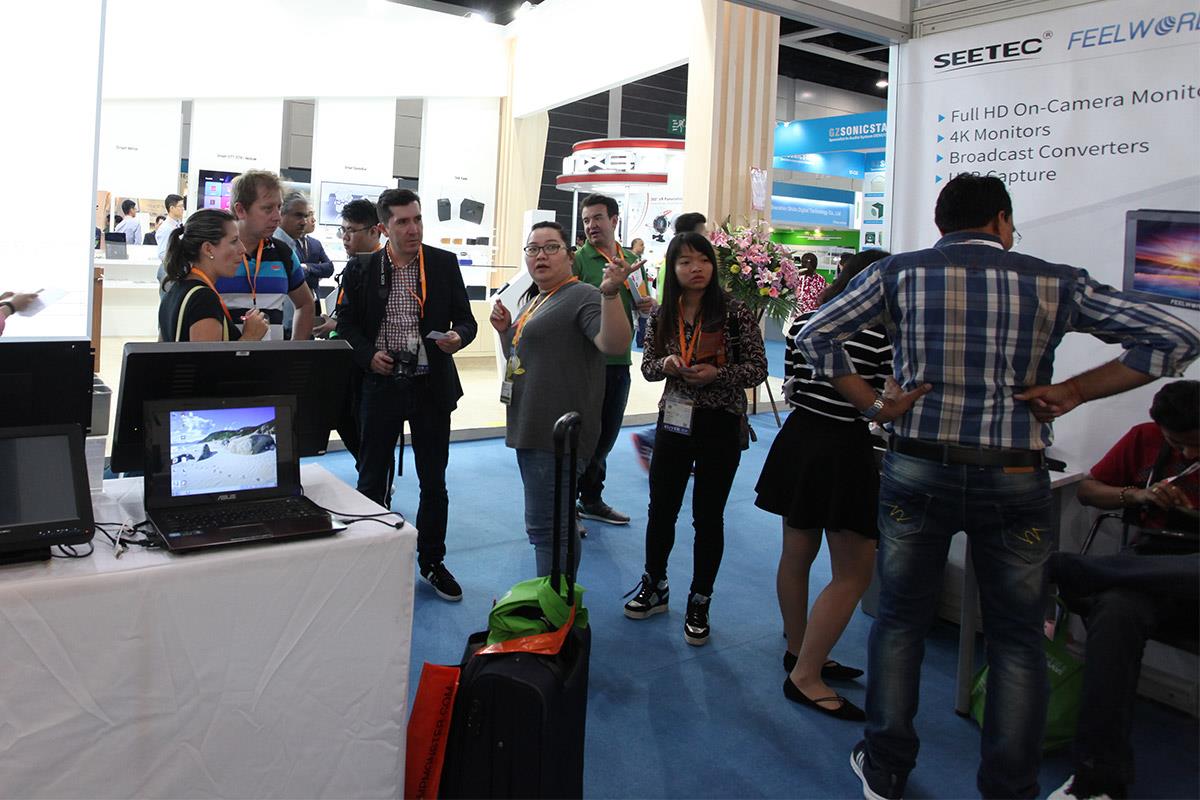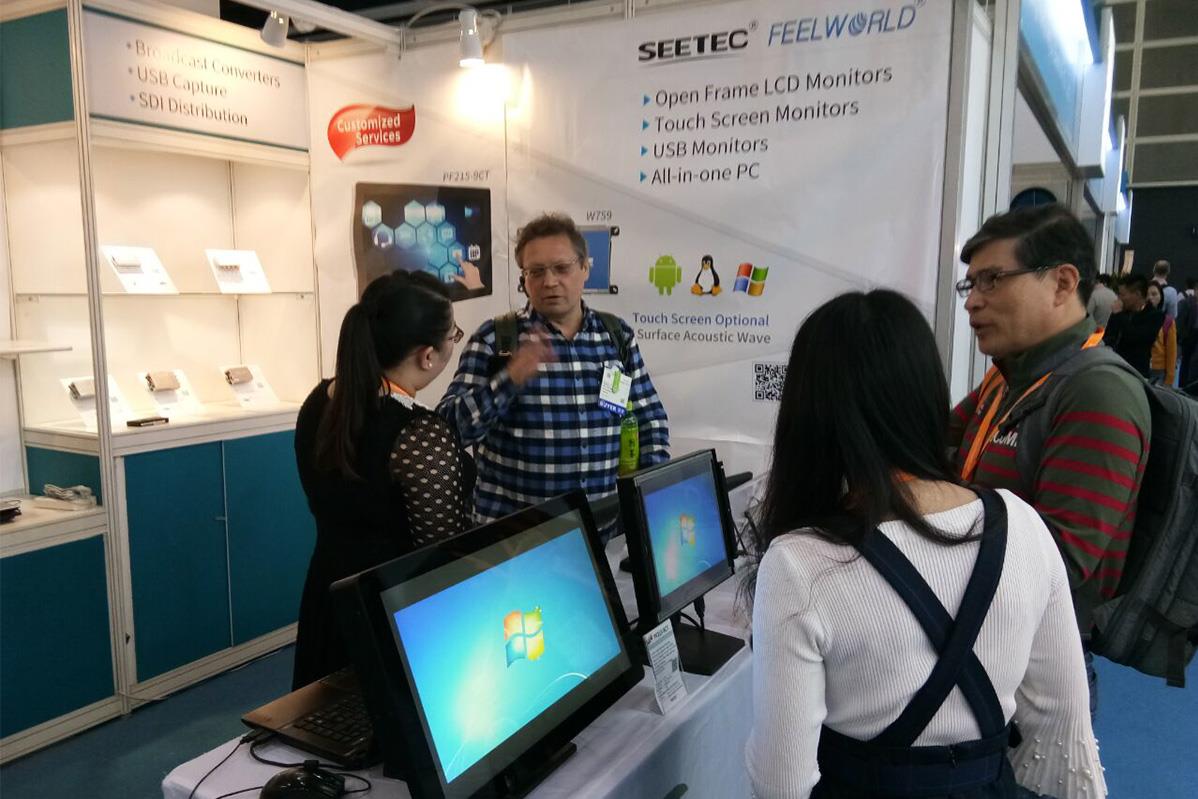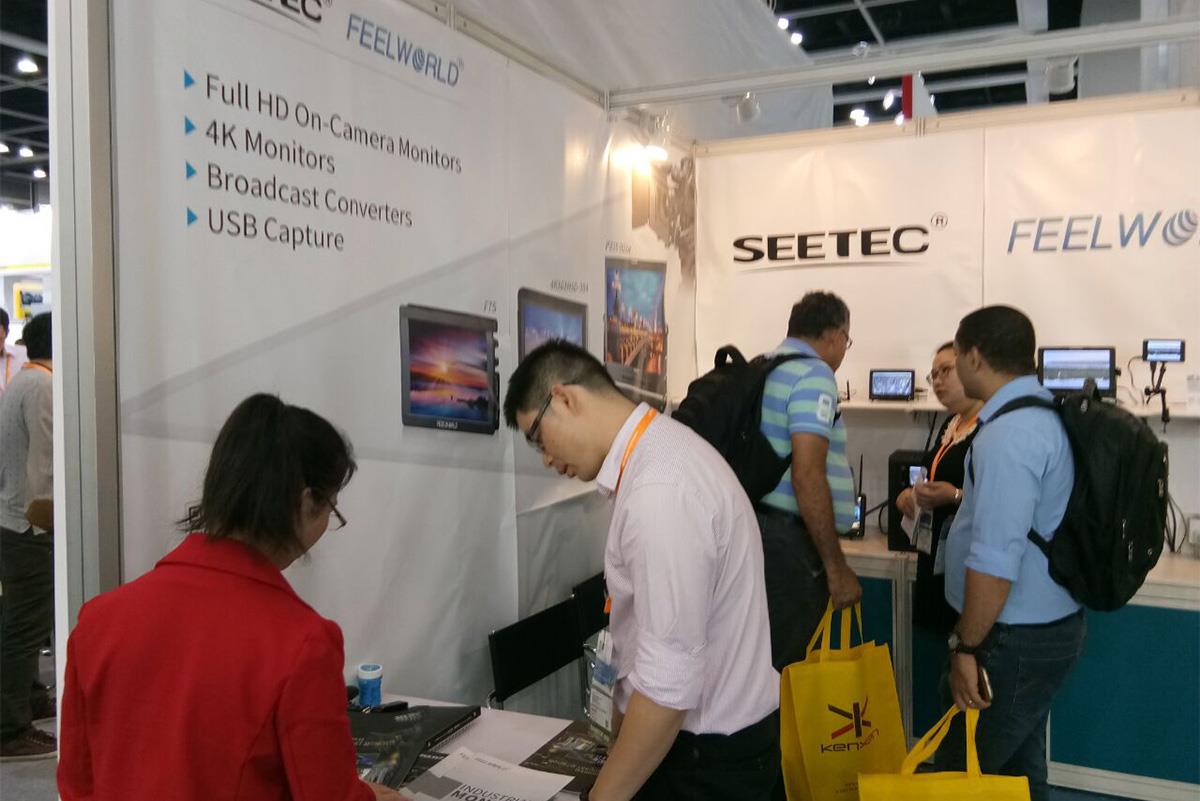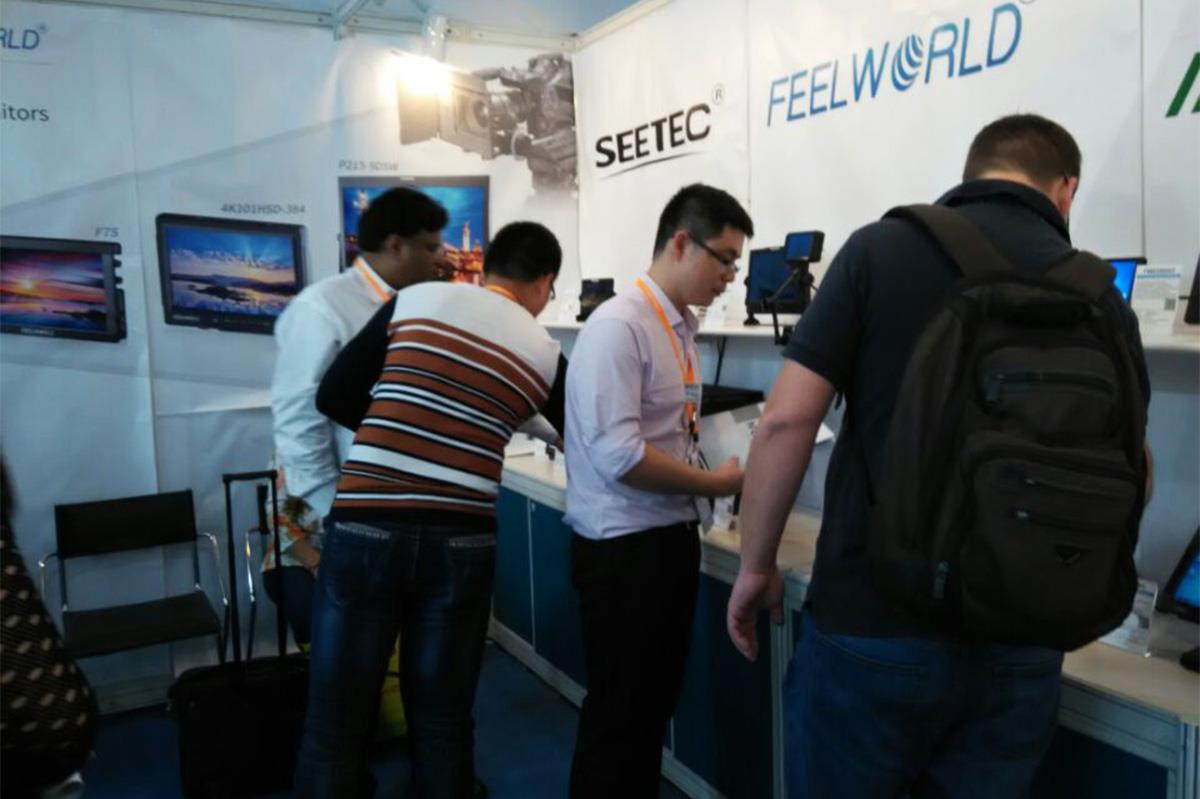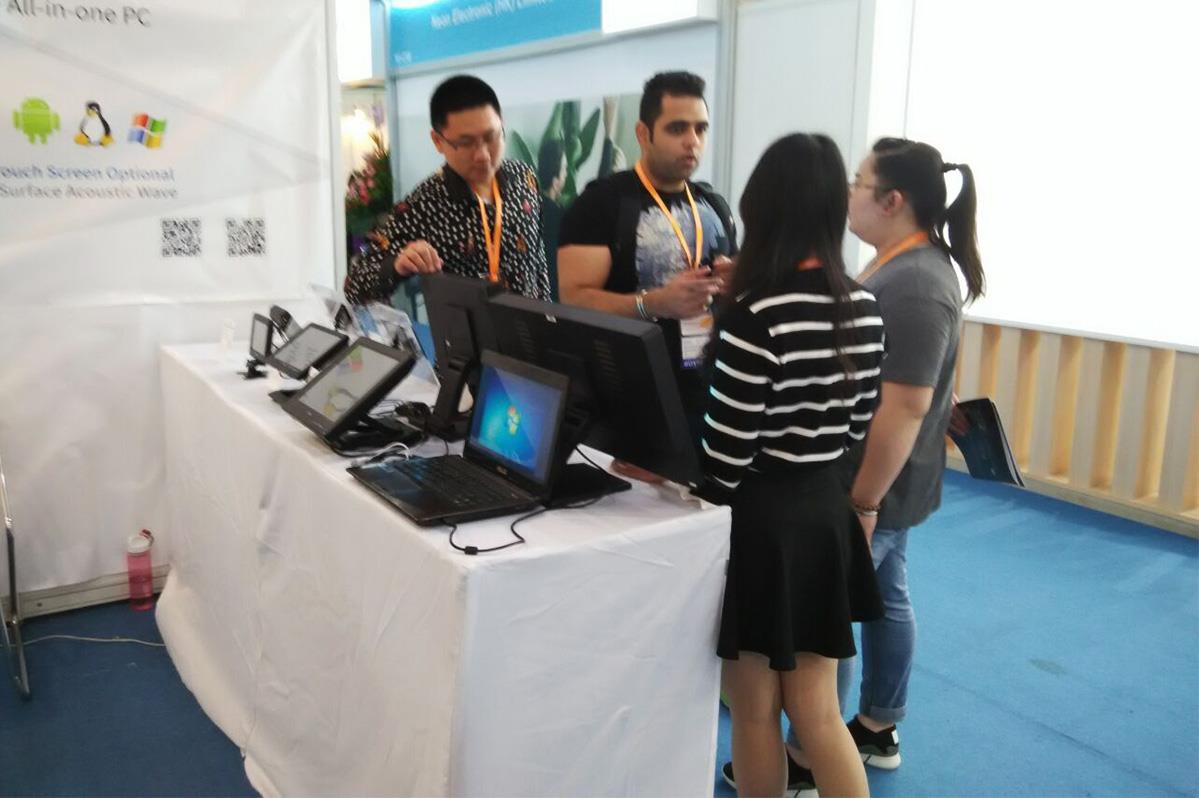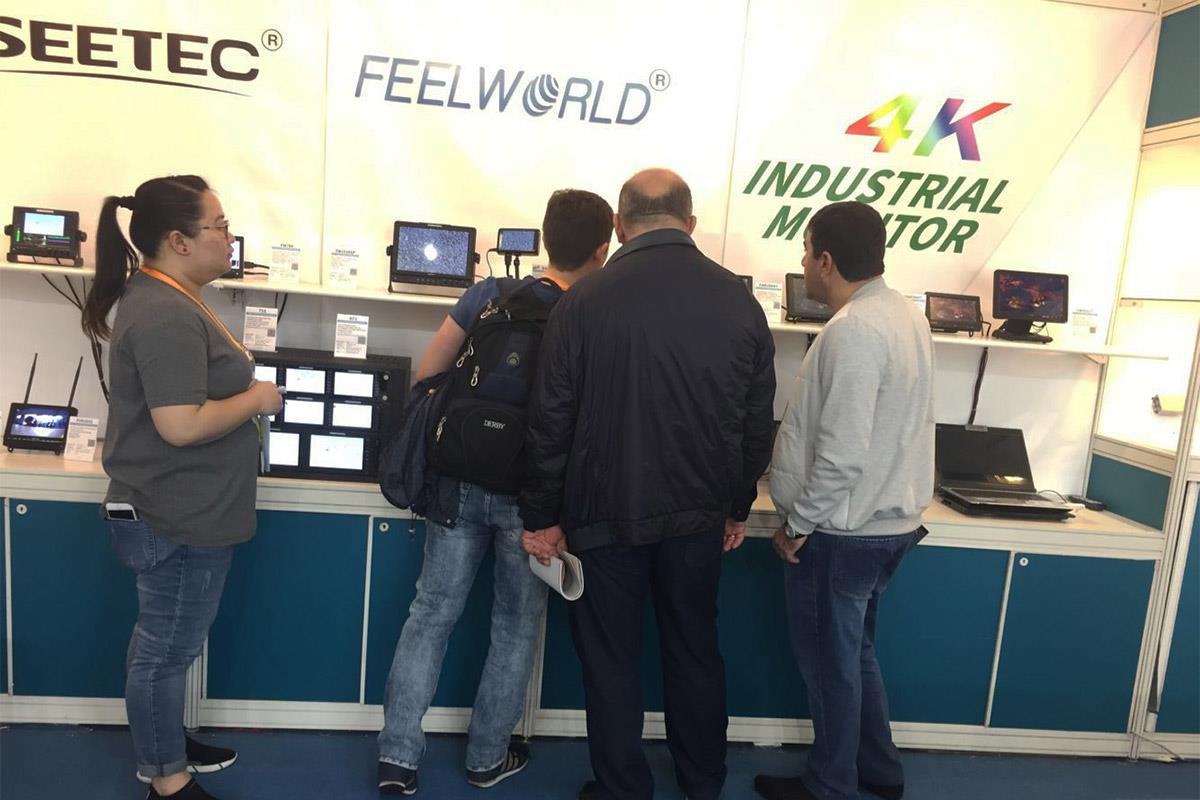 FEELWORLD & SEETEC displayed the 4K Broadcast LCD Monitors, Full HD On-camera Monitors, Rack Mount Monitors, Industrial Touch Screen Monitors, USB Monitors, Open Frame Embedded PC, Broadcast Converters, USB Capture.
Broadcast Monitor Solution
We display the 4K HDMI camera monitor, 3G-SDI professional broadcast monitors, rack mount monitors, electronic viewfinder and so on. Its exquisite craft design, professional photography features, attractive in the show.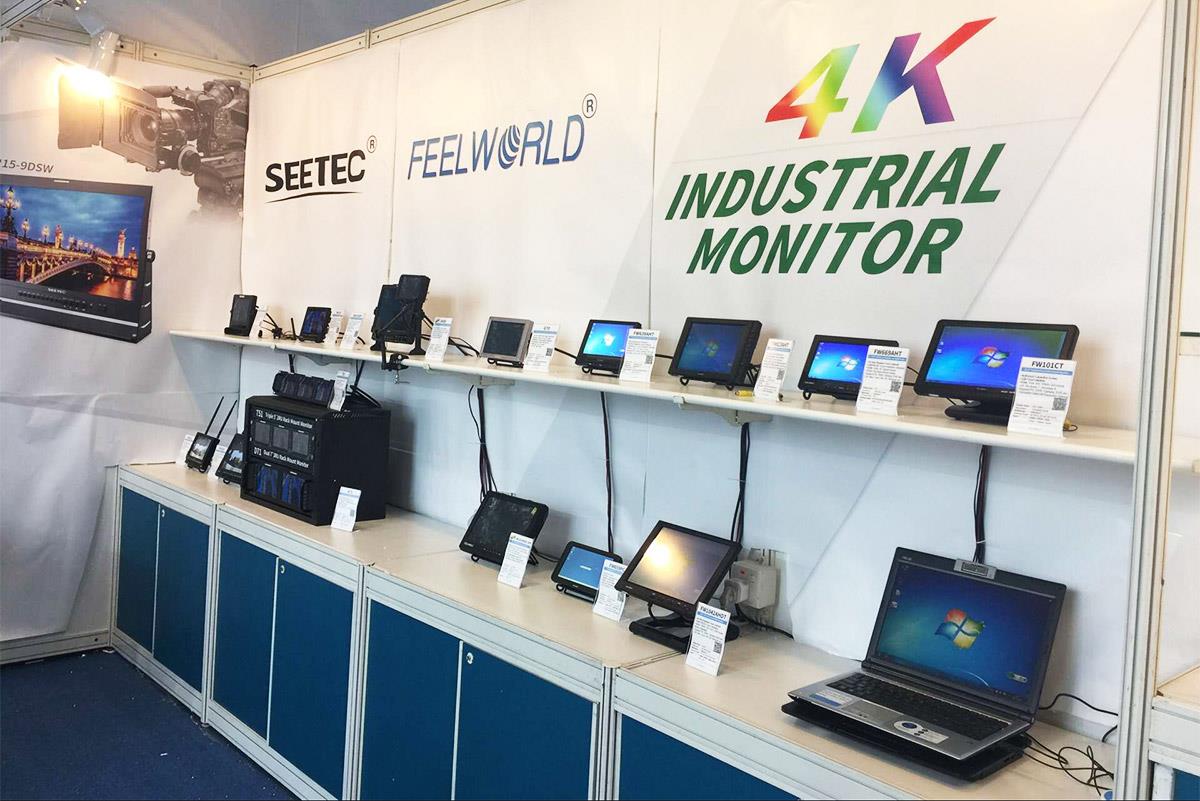 4K HDMI Field Monitor
10.1" 4K101HSD-384 field monitor with 4K 3840X2160 ultra-hd resolution bring unbeatable image clarity in cinematic display, support multiple signal inputs, shooting video display at the same time.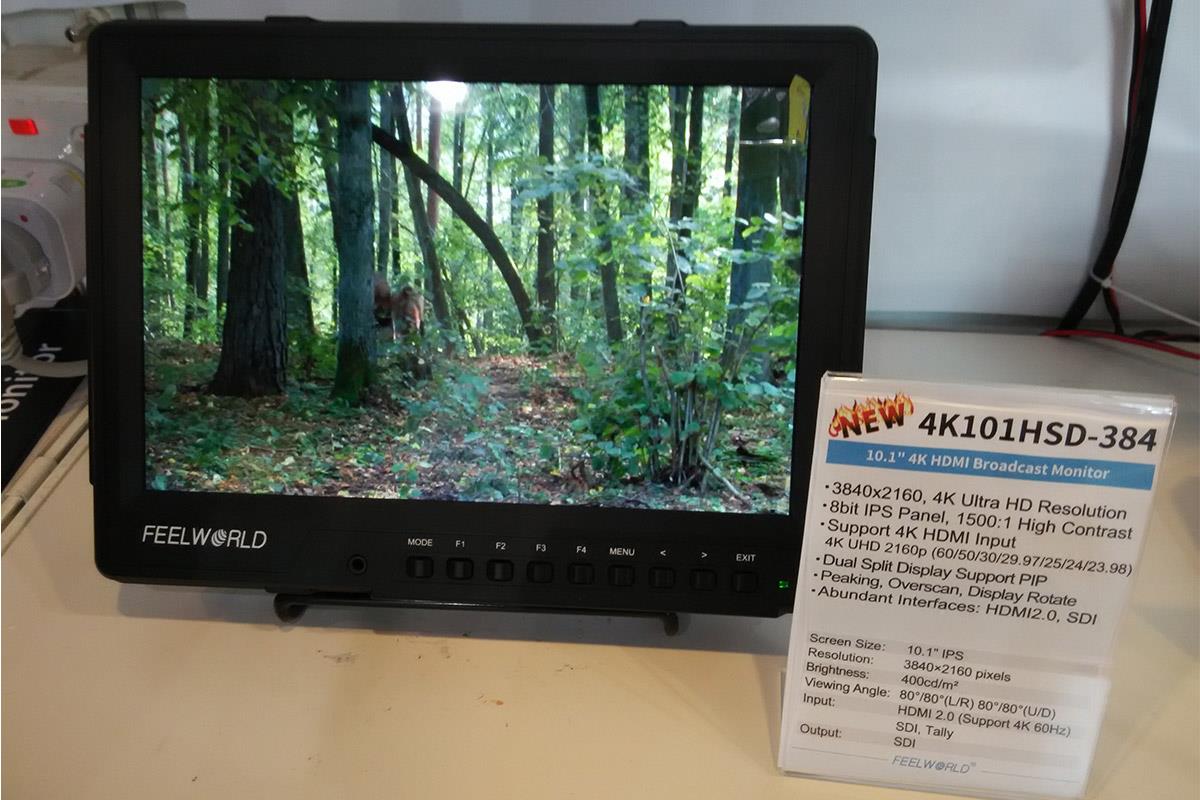 Rack Mount Monitor
FEELWORLD Triple 5" 2RU rack monitor, dual 7" 3RU rack monitor, with broadcast quality mobile monitoring for live events and shows, support 3G/ HD/ SD-SDI Video types.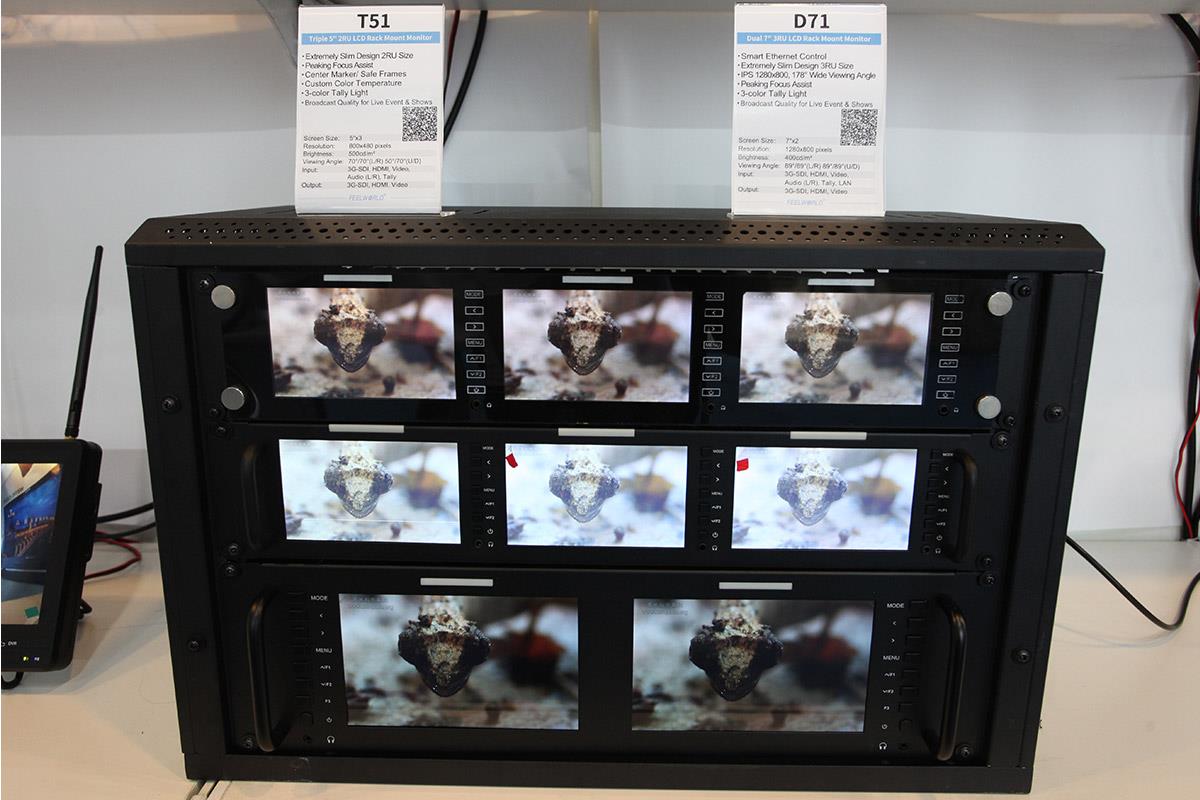 FEELWORLD open frame monitor, industrial all in one embedded PC, touch screen monitor and USB monitor with advanced technological visual imaging and computing systems, support industrial, military, transportation, advertising and medical customers application.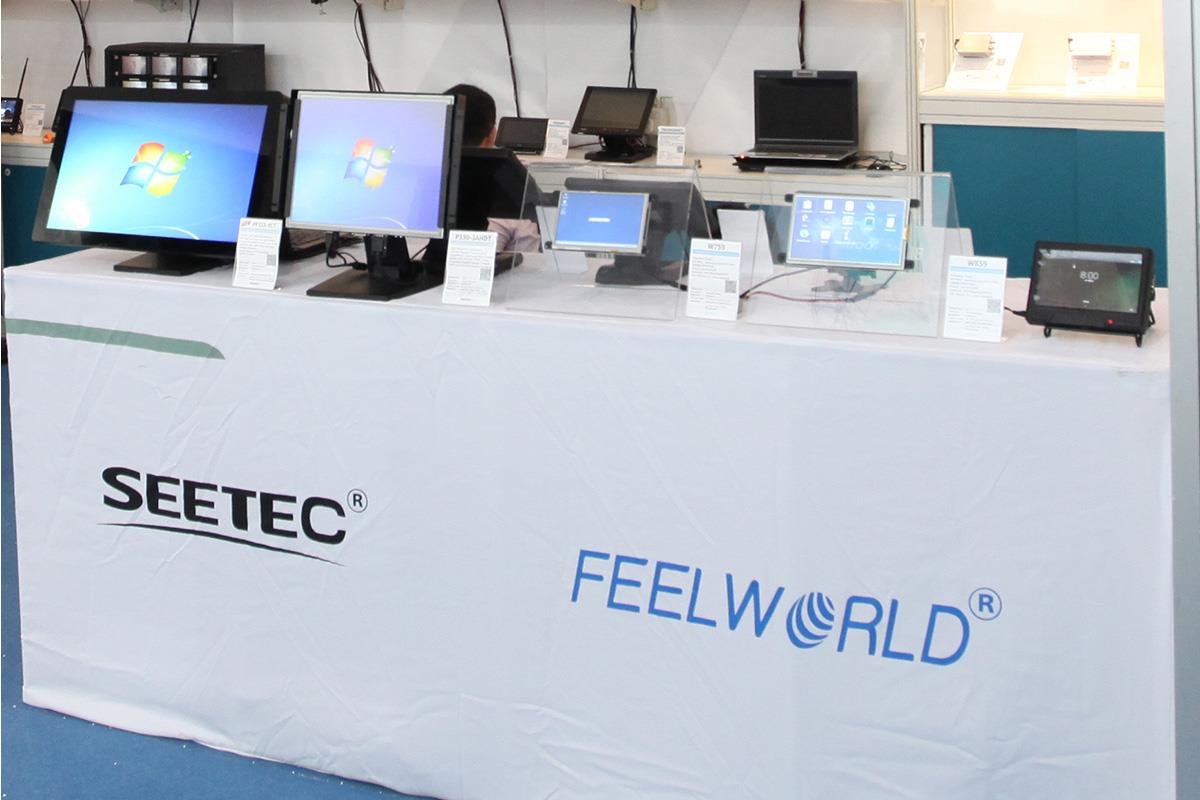 Open Frame Monitor
PF215-9CT uses projected capacitive touch technology, 10-point touch, support window7/8/10/ Android system, built scratch resistance glass is essential for touch solutions. Featuring IPS LCD screen technology, it offers exceptional color performance and wide viewing angles, making it a perfect interactive display for interactive digital signage.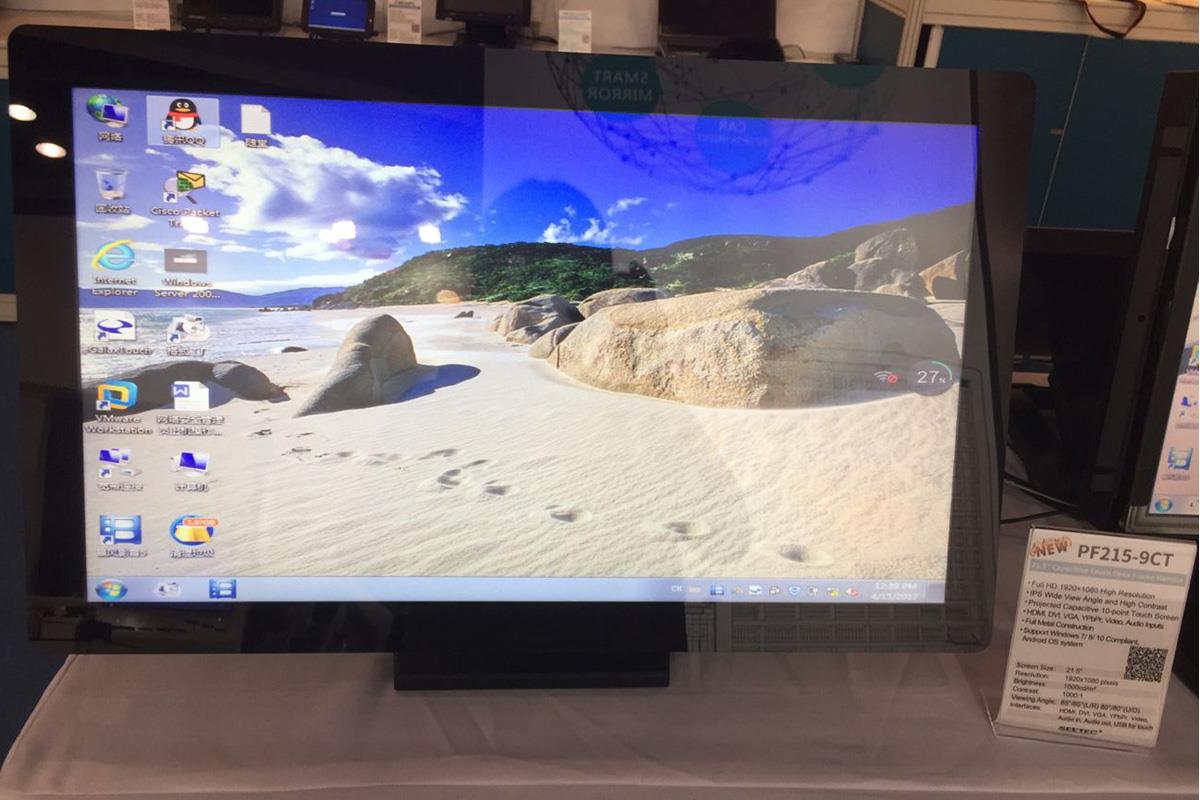 USB Monitor
One USB cable does all.
FEELWORLD USB monitor have 7" / 10" / 12.1" for flexible optional, with touch screen function, only need one USB cable to achieve signal power transmission. FEELWORLD USB monitor can widely applicatoon for computer external display, news reader, conference, stock split screen, vehicle, bank evaluator, 3D scan and so on.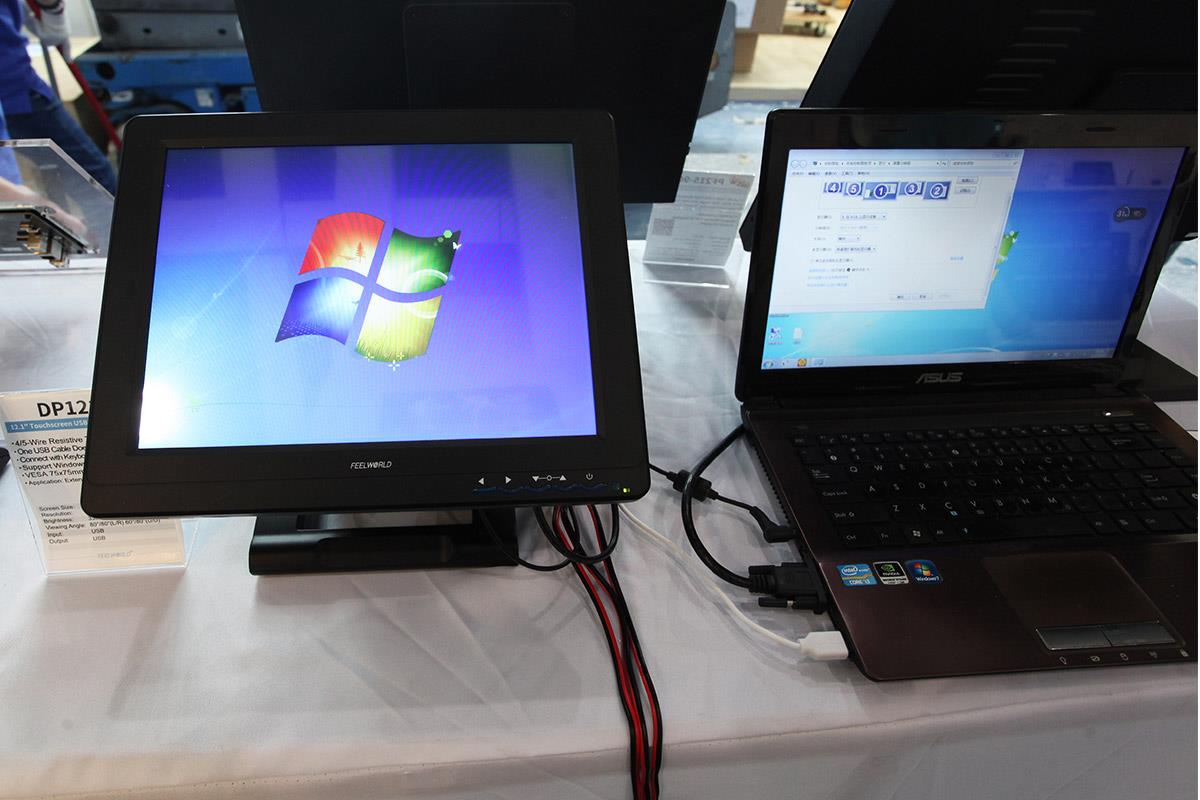 Industrial All in One Embedded PC
FEELWORLD industrial all in one embedded PC are reliable, durable, It will be your best choice. Our industrial touch screen panel PC computers are designed for industrial, process manufacturing, industrial automation, building automation, process control, machinery manufacturing, and custom machine to machine interface applications.
It is a highly performance embedded industrial control device ,It have 3 operating system optional : Windows CE 6.0 , Linux and Android. With features of rich resource, interfaces, low consumption and high reliability, etc.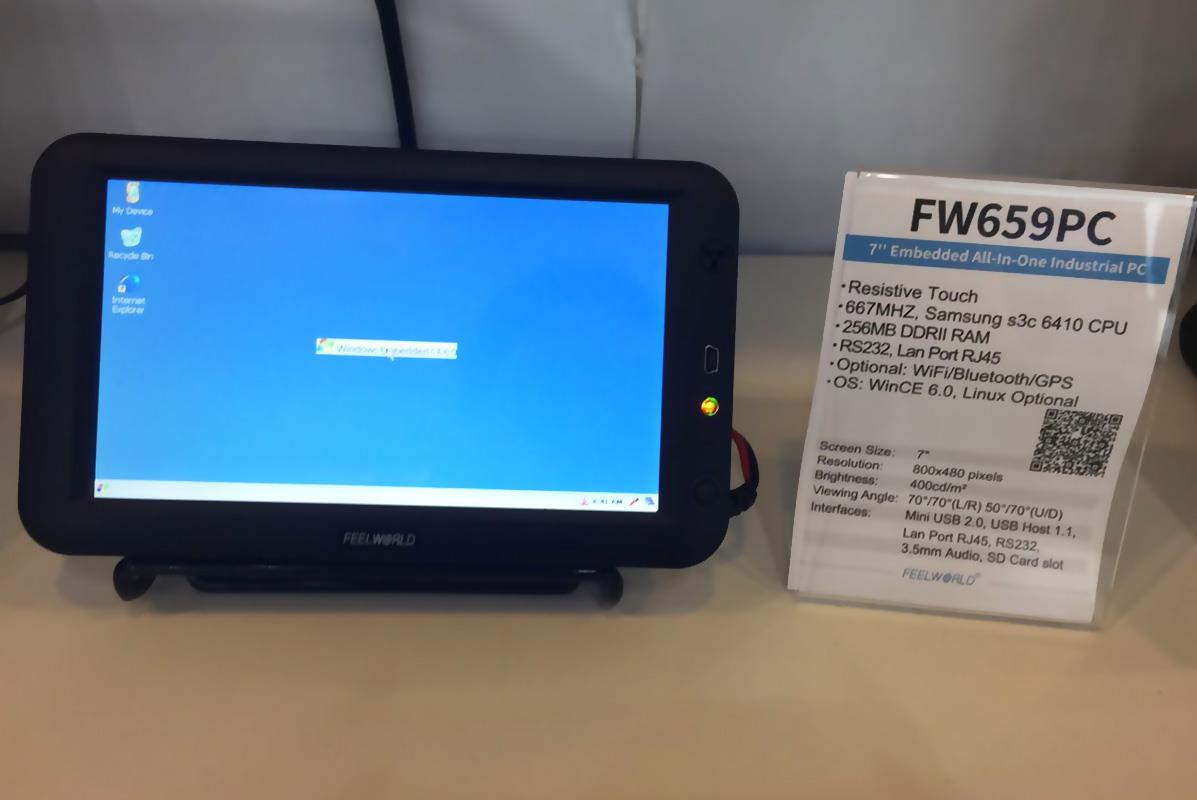 Broadcast Converter & USB Capture
The SEETEC Mini Converters are incredibly tiny broadcast quality video converters that come in three models, SDIHDMI Cross Converter, SDI to HDMI Converter , HDMI to SDI Converter.
SEETEC HDMI to USB capture is perfect where you need to capture and play back the highest quality video. Capture from video cameras, live video feeds and more.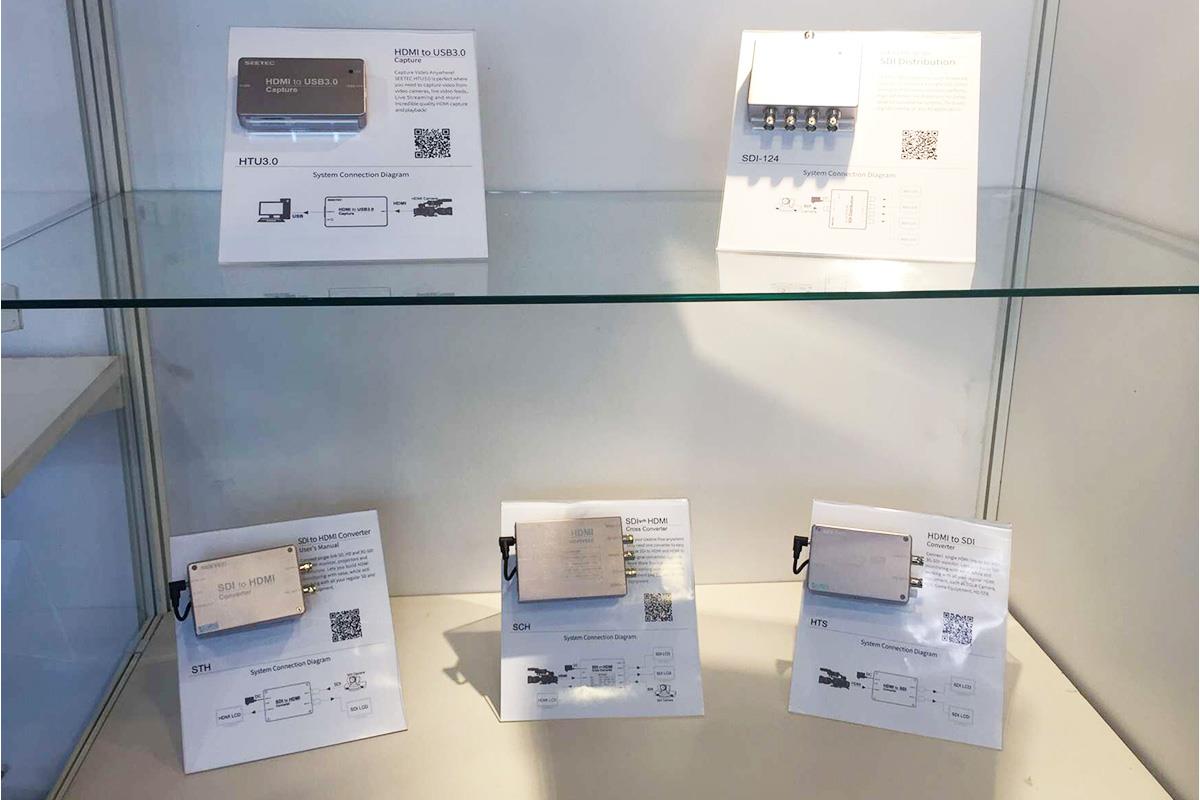 SDI Distribution 1X4
With SEETEC SDI Distribution, you can use your SDI camera with 4 SDI monitor on set, perfect suited for high end broadcast applications.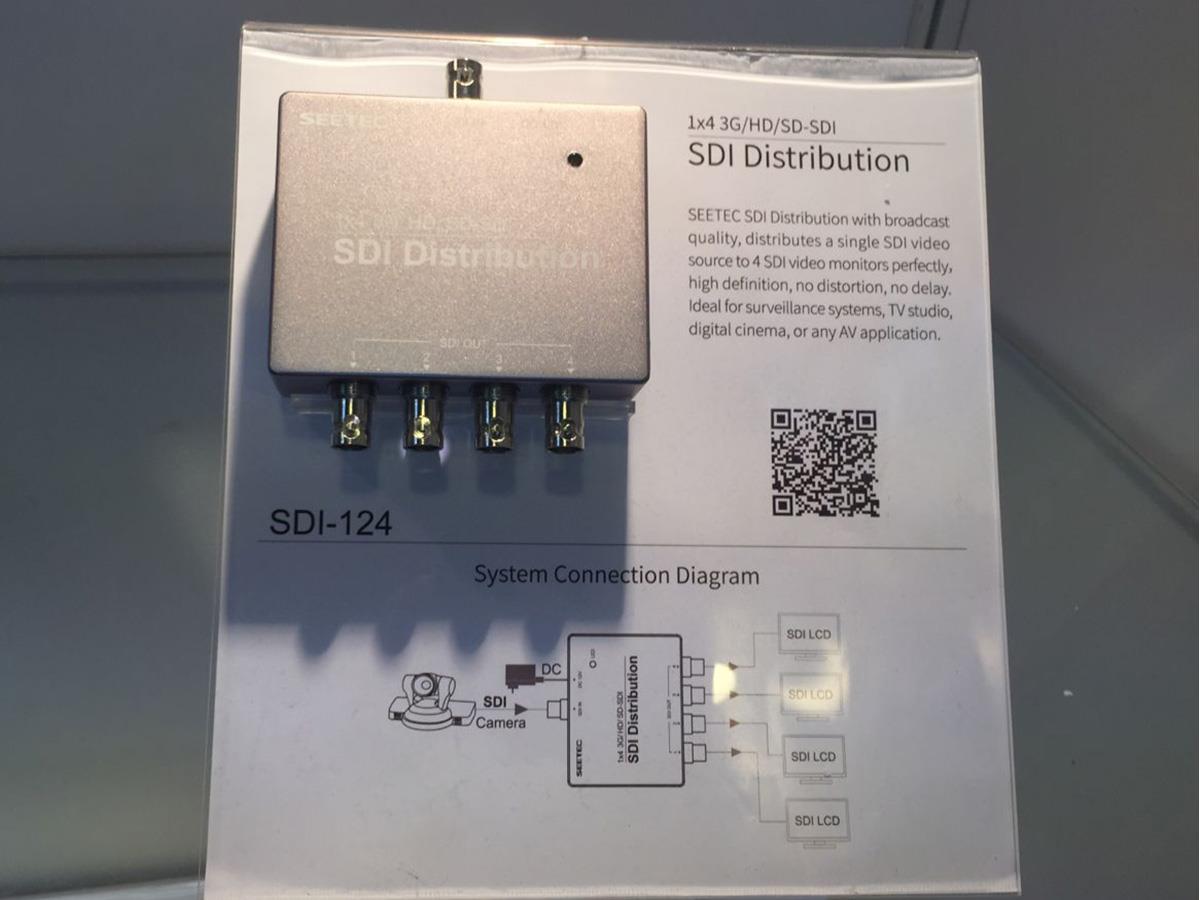 Thank you all SEETEC & FEELWORLD team at HKTDC2017.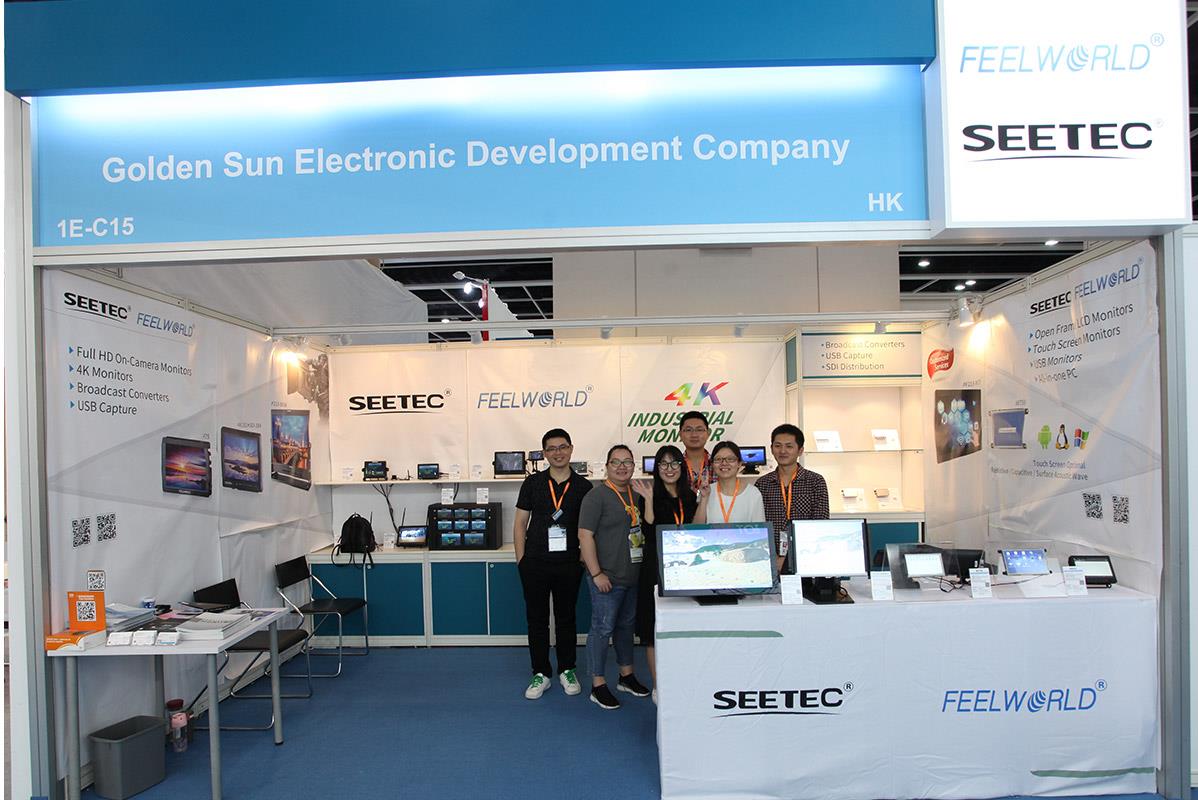 At last, FEEKWORLD & SEETEC team thank you for all client support, see you HKTDC2018.
More detail view: