SEETEC HTUSB HDMI to USB 3.0 Capture
Model:HTUSB
Introduction
● Incredible Quality HDMI Capture and Playback
● USB 3.0 Fastest Data Transfer Speeds
Input
HDMI
Output
USB3.0
DM
Download

OVERVIEW

FEATURES

SPECIFICATIONS

VIDEO

APPLICATION

ACCESSORIES

Highest Quality Video
Most consumer video cameras compress HD video to fit longer recordings on to tape and discs. For video editing compressed media needs to be decoded to play back each frame of video and this puts additional strain on your computer's CPU and limits real time editing effects. Capturing directly with HTUSB by passes camera compression by recording directly from the camera's image sensor, so a low cost consumer camera can be used to capture full HD resolution video in broadcast quality!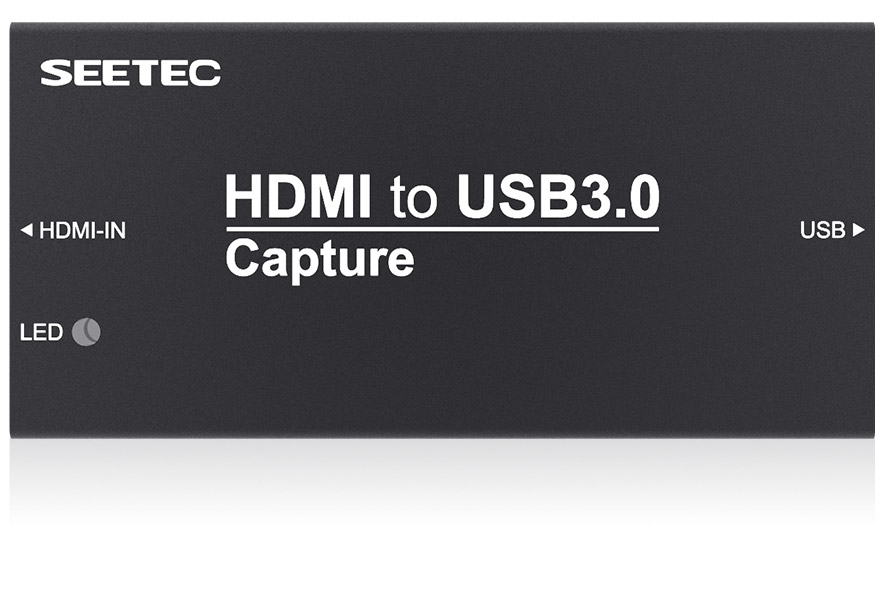 USB 3.0 Fastest Data Transfer Speeds
It's easy to add the amazing quality of Intensity to your laptop, desktop or computer workstation! You can connect to computers using USB 3.0 enjoy the fastest data transfer speeds. Now you can capture the highest uncompressed 1080HD video with portable devices that are powered from the computer connection! That's truly portable!
True HDMI Digital Connections
HTUSB features the highest quality HDMI connections that are the worldwide standard for consumer digital video equipment. HDMI connects full HD video quality and digital audio to TVs and more.

Professional Video Standards
HTUSB offer the flexibility of working with compressed and uncompressed video in standard definition PAL/NTSC up to full 1080HD video. You can capture live game play, archive family movies and create amazing videos in full broadcast quality video!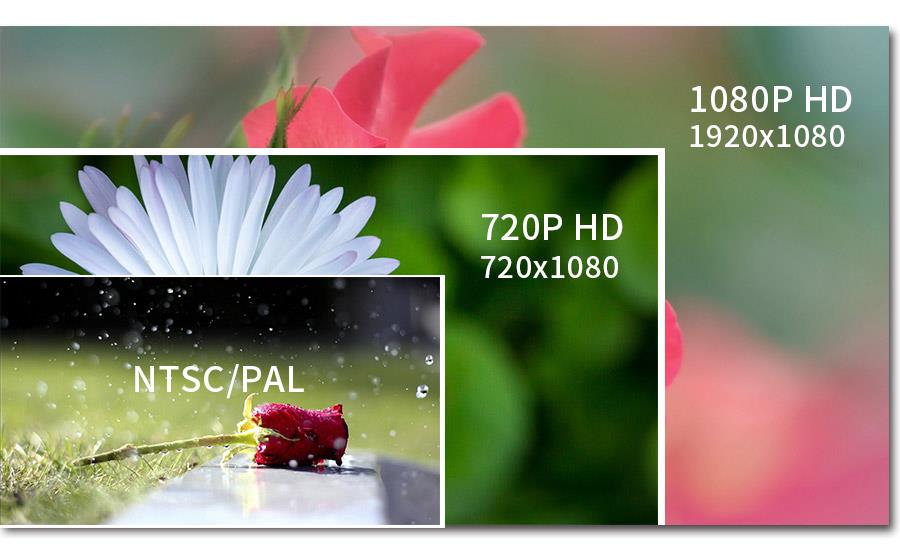 Record your Game Play
Connect Intensity to game consoles for amazing live action game play recording! Now you can capture live game play with full quality and full motion without dropped frames. Archive your gaming forever in digital file formats that are easy to edit, store and playback.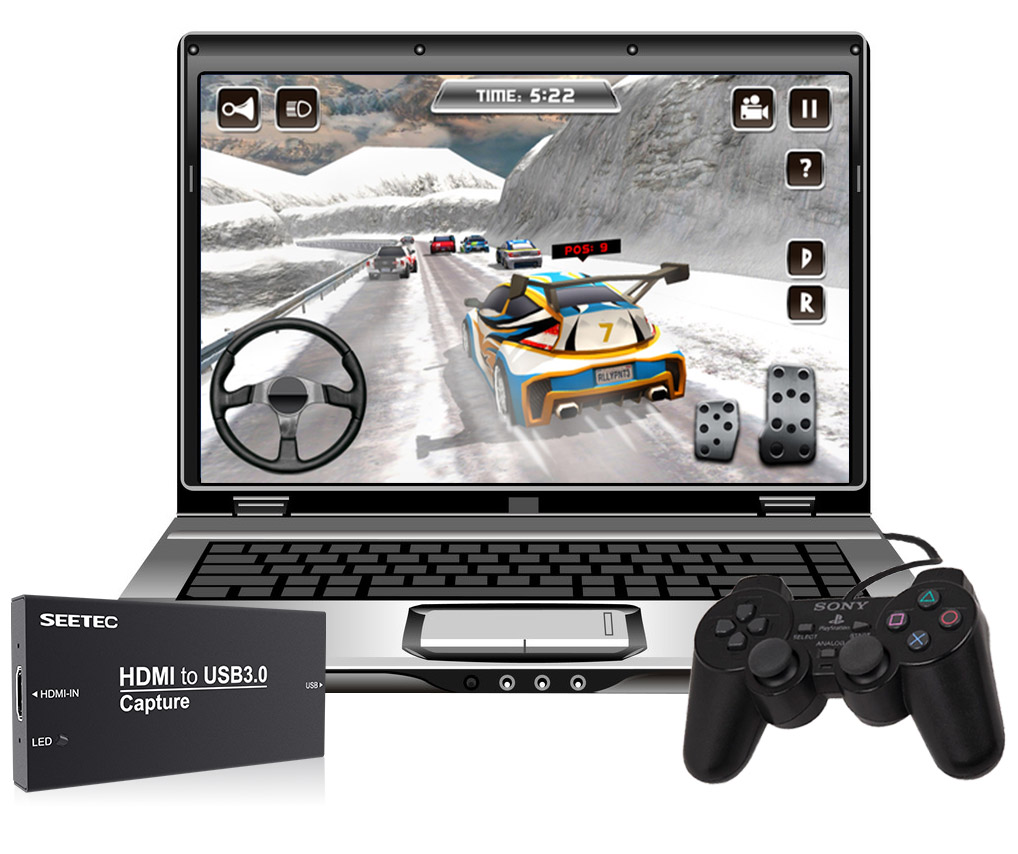 Attractive Portable Design
Sits perfectly on your desktop or on location
HTUSB machined from aluminum for portability and exceptional durability. Thin, portable and lightweight, they sit perfectly on your desk or go easily on location.
HTUSB is no need for an external power supply since it's powered by its USB connection, so you really can take it anywhere you work!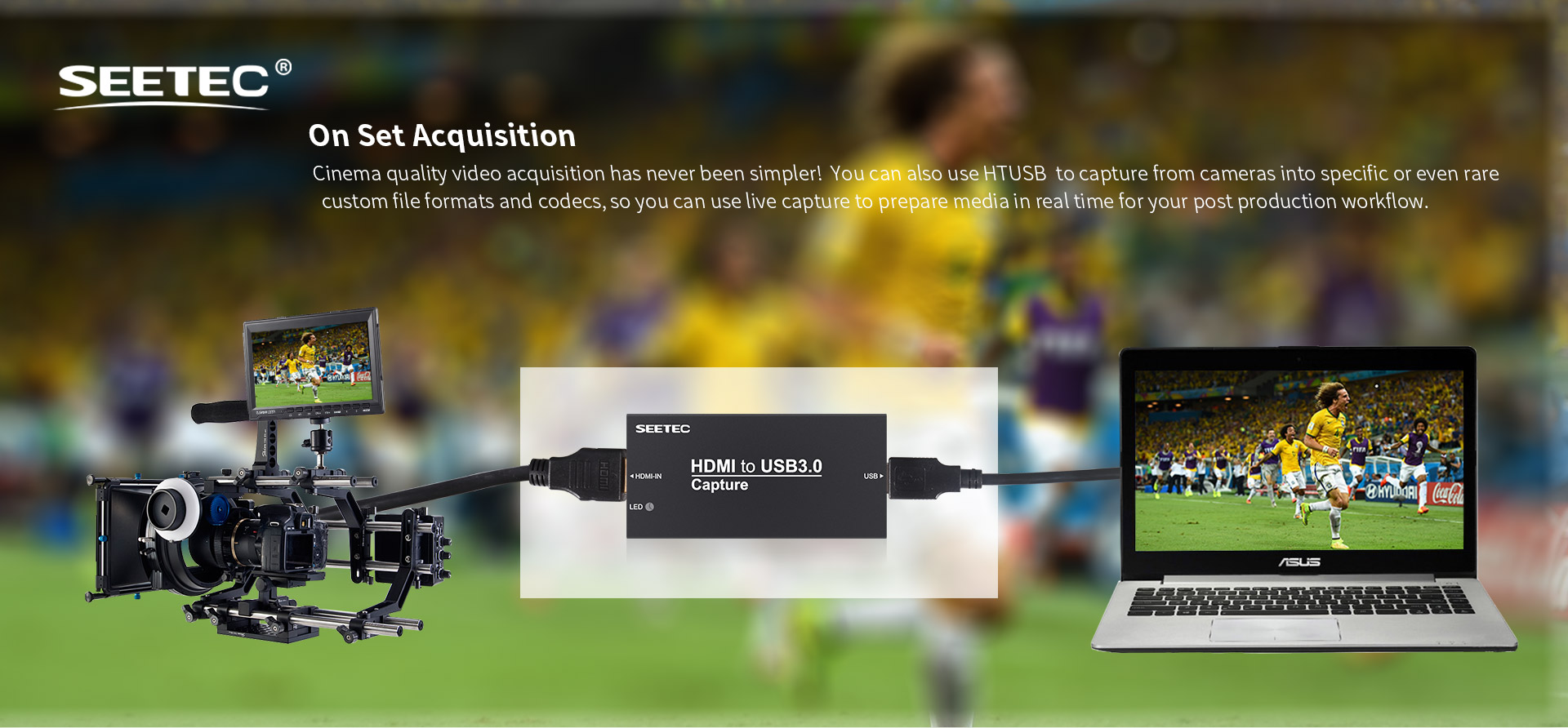 Live Production
HTUSB is a powerful choice for use with live production switchers. HTUSB is portable so it can travel around to live events and work in the most demanding situations! Generate real time titling and graphics for live production on workstations and then present them to the switcher for use all in real time. If you need to do streaming or capture into custom video formats, then HTUSB can simply connect to the live production switcher video output and then capture live!

Non Linear Editing
HTUSB works with the world's most popular editing software and provides high quality connections so you can handle all types of video formats.

Live Streaming Made Easy
HTUSB is fully compatible with popular video streaming software so you can broadcast your media live to millions of online viewers! Capture direct from cameras or live production switchers using HTUSB and then integrate the high quality captured video into your live streaming workflow. HTUSB models support common streaming software such as Flash Media Encoder, Wirecast, Livestream Procaster and Resolume Avenue 4. With HTUSB it's easy to create high quality live or on-demand broadcasts for the web of sporting events, webcasts, podcasts or concerts!
Application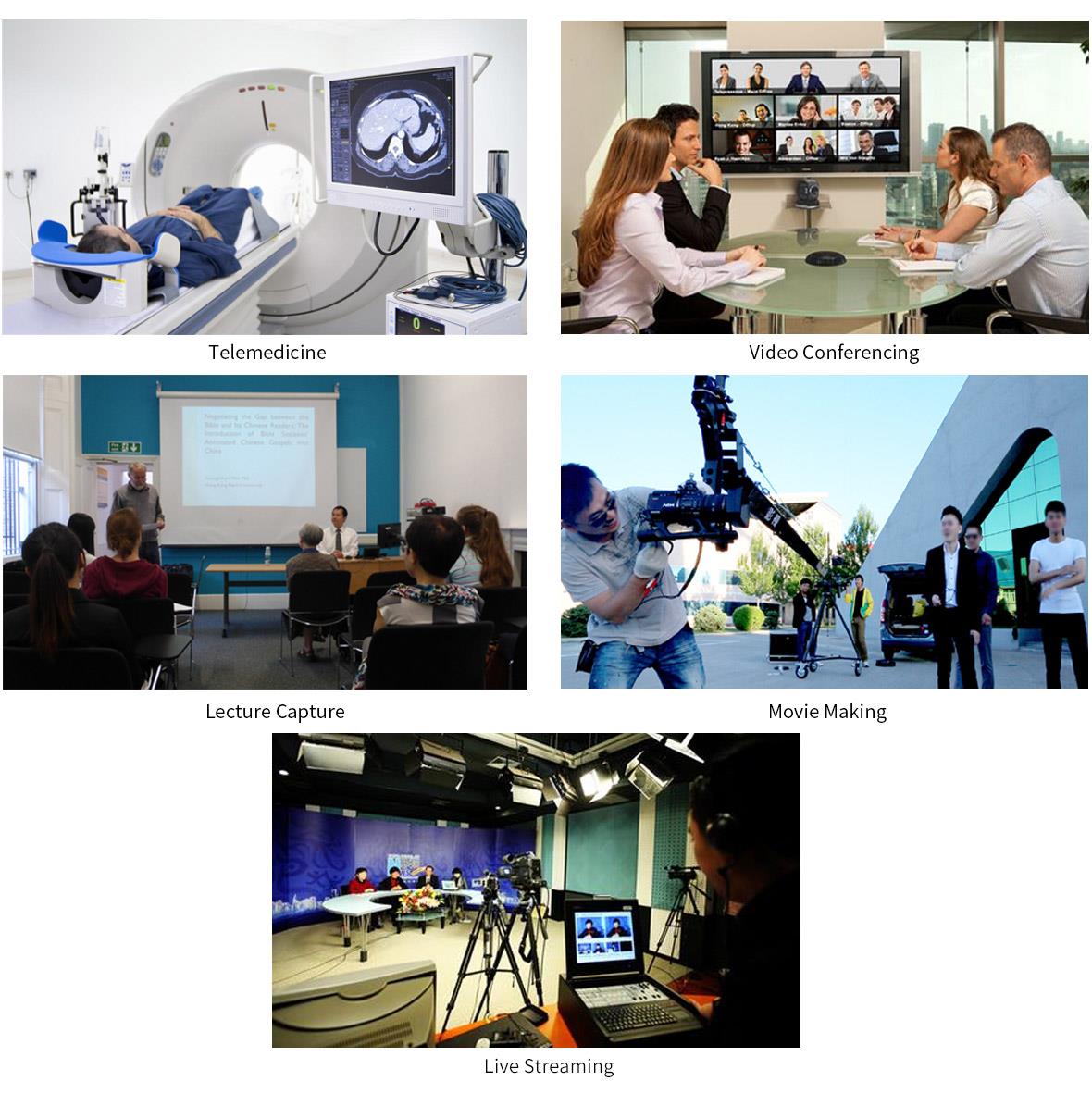 Product Features:
1. It can capture one single channel HD HDMI video signals.
2. The input and output video signal can reach 1080p/60 Hz.
3. It is compatible with UVC video capture and YUV 422 video output.
4. The UAC is compatible with HDMI audio capture and 48 KHz PCM audio output.
5. It doesn't need to install a driver, and it is truly Plug-and-Play.
6. It is compatible with Windows, Linux, OS X operating systems.
1. USB3.0, 300-350MB/s throughput and it is compatible with USB 2.0 40MB/s.
2. The process of video and audio is done by the dongle and will not occupy the CPU.
3. It can automatically detect the input video formats and it will adjust to the set output size and frame rate automatically.
4. It can automatically detect the input audio formats and swift it to 48KHz PCM audio.
5. Multiple dongles can be used on one PC
6. The firmware can be updated.
Connection
| | |
| --- | --- |
| Model | HTUSB |
| Host Interface | USB3.0, *300-350MB/s throughput (USB2.0, *40MB/s throughput) |
| Input Interface | 1 HDMI interface |
It meets the HDMI 1.4a standard, and supports 1080p/60Hz 8-bit, (RGB, YUV)
Resolutions: 640x360/640x480/720x480/
720x576/768x576/800x600/856x480/960x540/
1024x576/1024x768/1280x720/1280x800/
1280x960/1280x1024/1368x768/1440x900/
1600x1200/1680x1050/1920x1080
Frame Rate: 25/29.97/30/50/59.94/60 fps
Resolutions: 640x360/640x480/720x480/
720x576/768x576/800x600/856x480/960x540/
1024x576/1024x768/1280x720/1280x800/
1280x960/1280x1024/1368x768/1440x900/
1600x1200/1680x1050/1920x1080/1920x1200/
It meets the standards of UVC (USB video class) and UAC (USB audio class)
128 MB DDR3,16 bits@ 400MHz
(x86 and x64 versions):
Windows 7
Windows 8
Windows 10
Linux (Kernel version 2.6.38 and above)
OS X (10.8 and above)
QuickTime Broadcaster (OS X)
QuickTime Player (OS X)
Daum Potplayer (Windows, OS X)
XSplit Broadcaster (Windows, OS X)
VLC (Windows, OS X, Linux)
Wirecast (Windows, OS X) etc.
Cloud Video Conferencing Service
Livestream
Skype
Hangouts
OBS etc.
| | |
| --- | --- |
| Power Consumption | ≤5W |
| Working Current | 0.8A |
| Working Temperature | -10℃ ~ 50℃ |
| Storage Temperature | -20℃ ~ 60℃ |
| Unit Size | 109.5L×53H×15.8D (mm) |
| Unit Weight | 148g |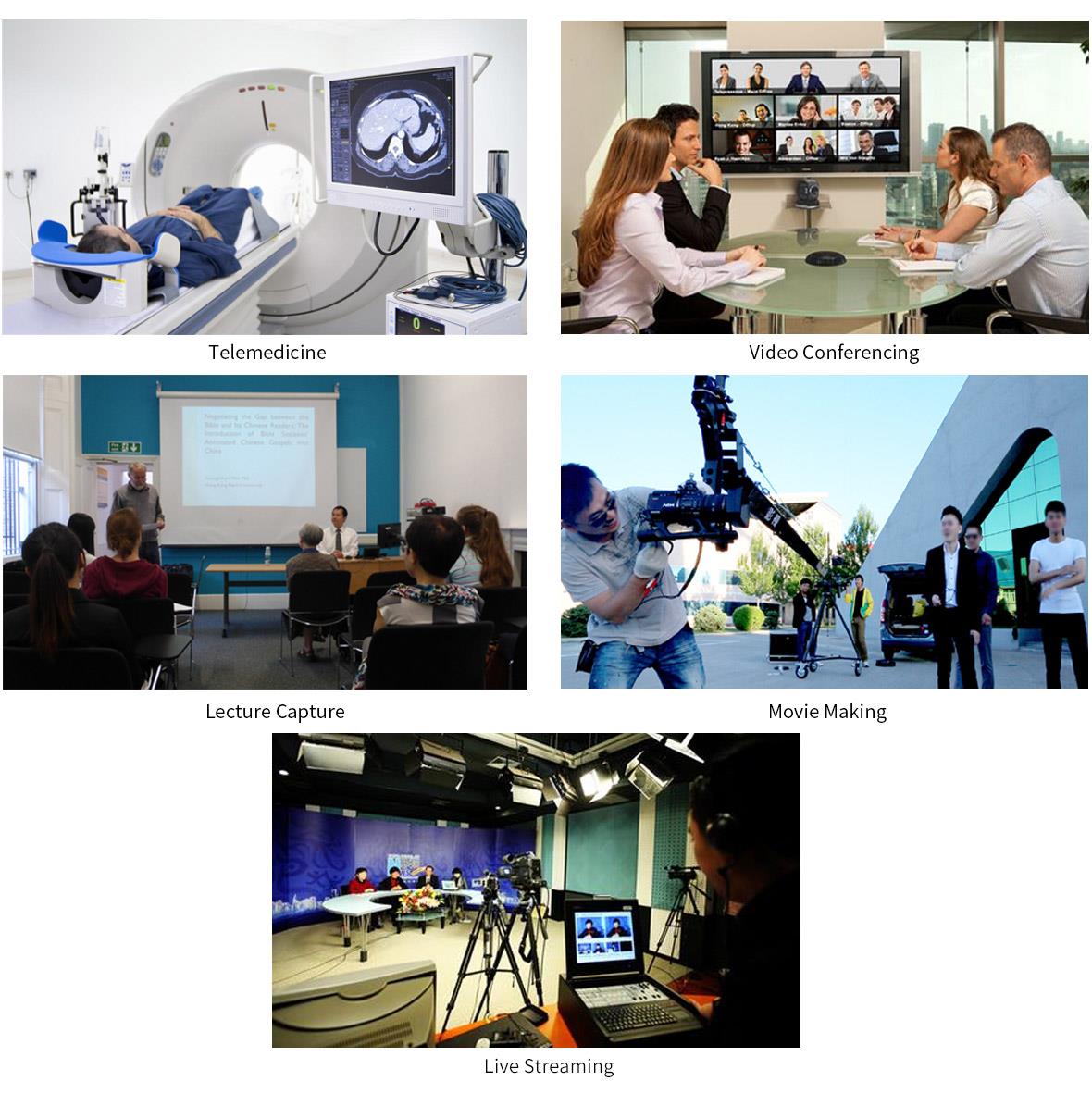 Standard Accessories:
1× USB 3.0 Cable