2018 HKTDC Show | SEETEC/ FEELWORLD bring 4K Monitor/ Industrial Display attend
Time flys, the 15th Hong Kong Electronics Fair(Spring Edition) has come to a close. The 2018 HKTDC show was held at the Hong Kong Convention Exhibition Center from April 13th to 16th. As the most important electronics show in Asia, the Hong Kong Electronics Fair brought together a number of quality suppliers and attracted buyers from more than 140 countries around the world.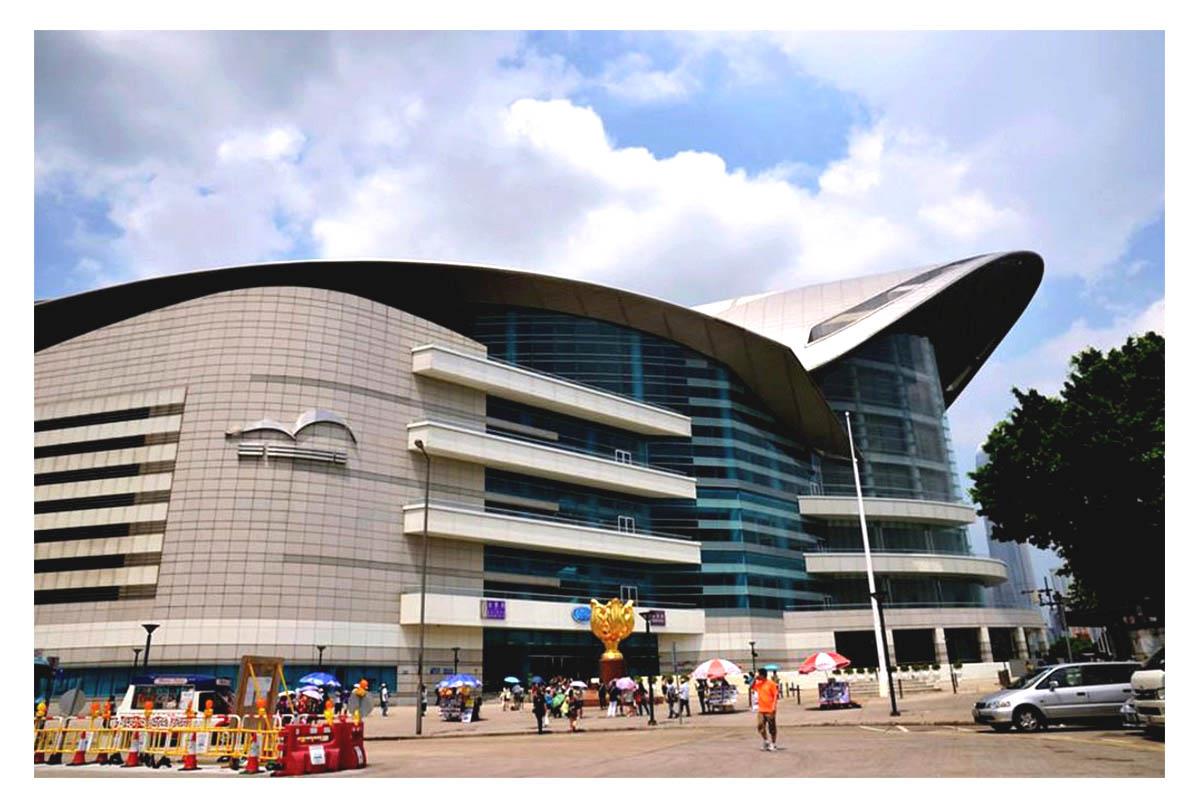 As a resident brand for many consecutive years, SEETEC/ FEELWORLD has been invited to participate in the exhibition and bring new products to the exhibition. According to SEETEC/ FEELWORLD booth number 1E-C15. The four-day Hong Kong Spring Electronics Fair, with the SEETEC/ FEELWORLD booth (1E-C15) attracting many domestic appearance exhibitors to visit and consult, the on-site crowds surging and the response was enthusiastic. The new products are favored by many new and old customers. Many customers have conducted detailed consultations on the spot and hope that this opportunity will be used for in-depth cooperation. In this exhibition, we reached a cooperation agreement or intention with many customers. At the same time, we also had friendly exchanges with domestic and foreign counterparts through this exhibition, and we made many new friends.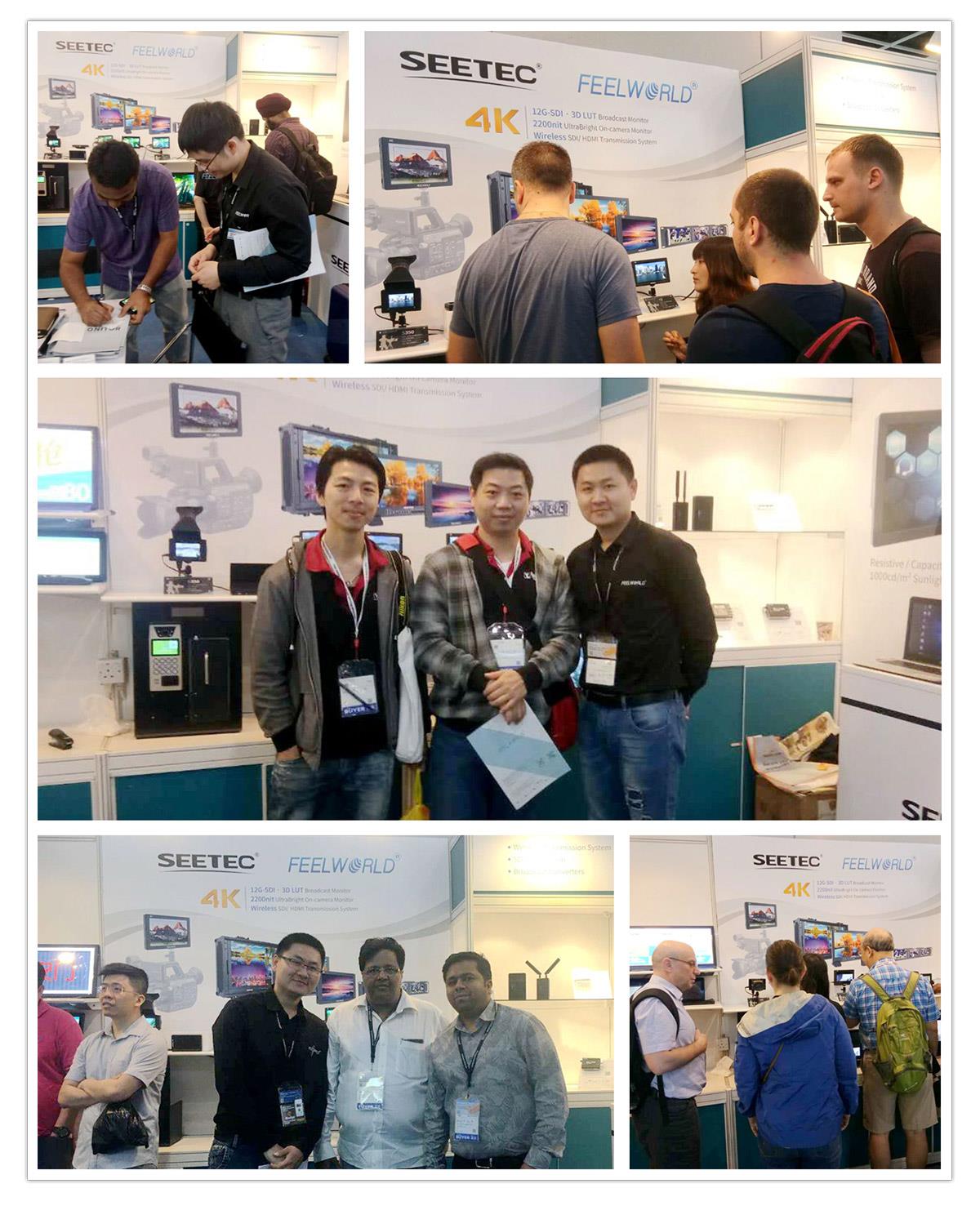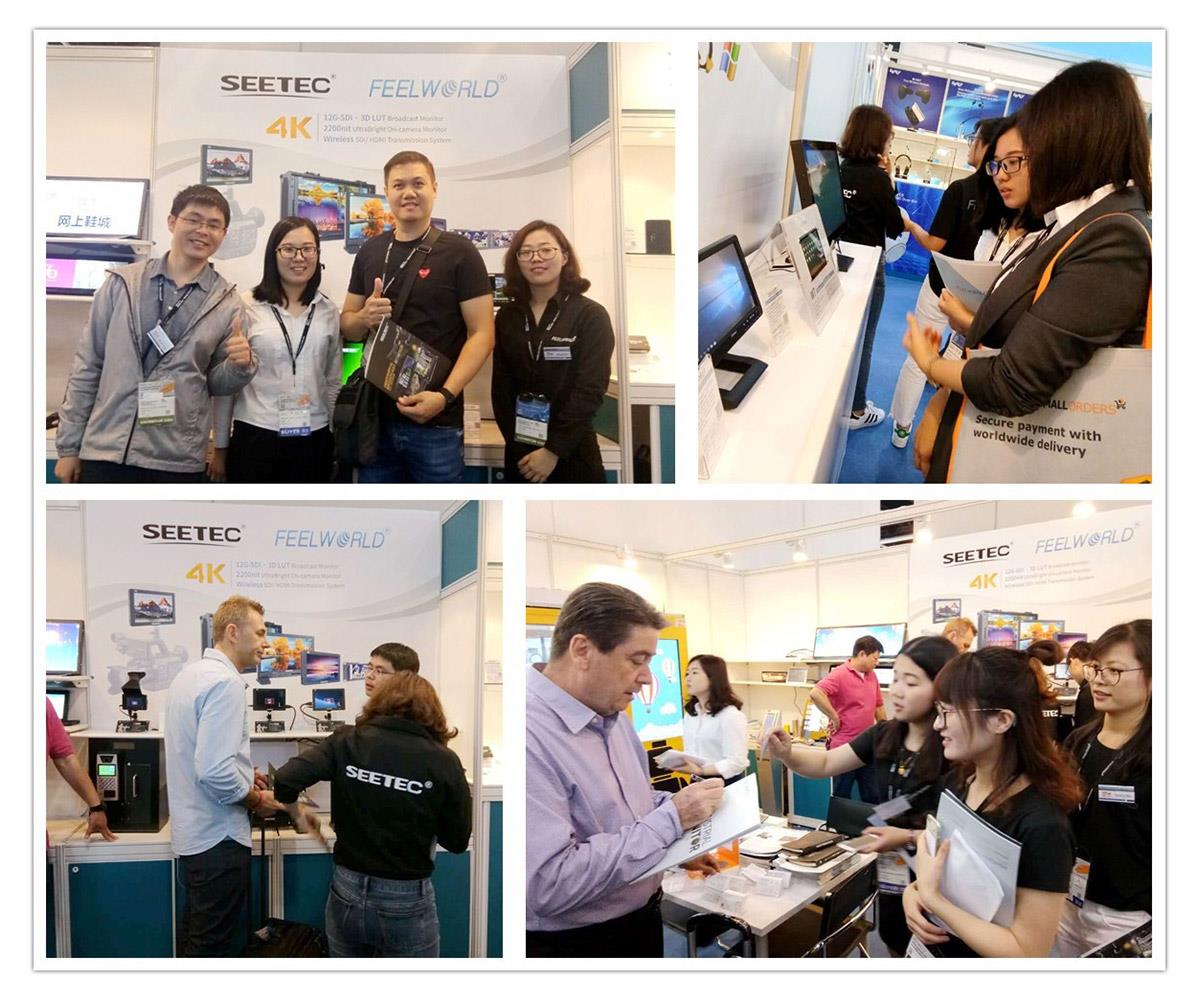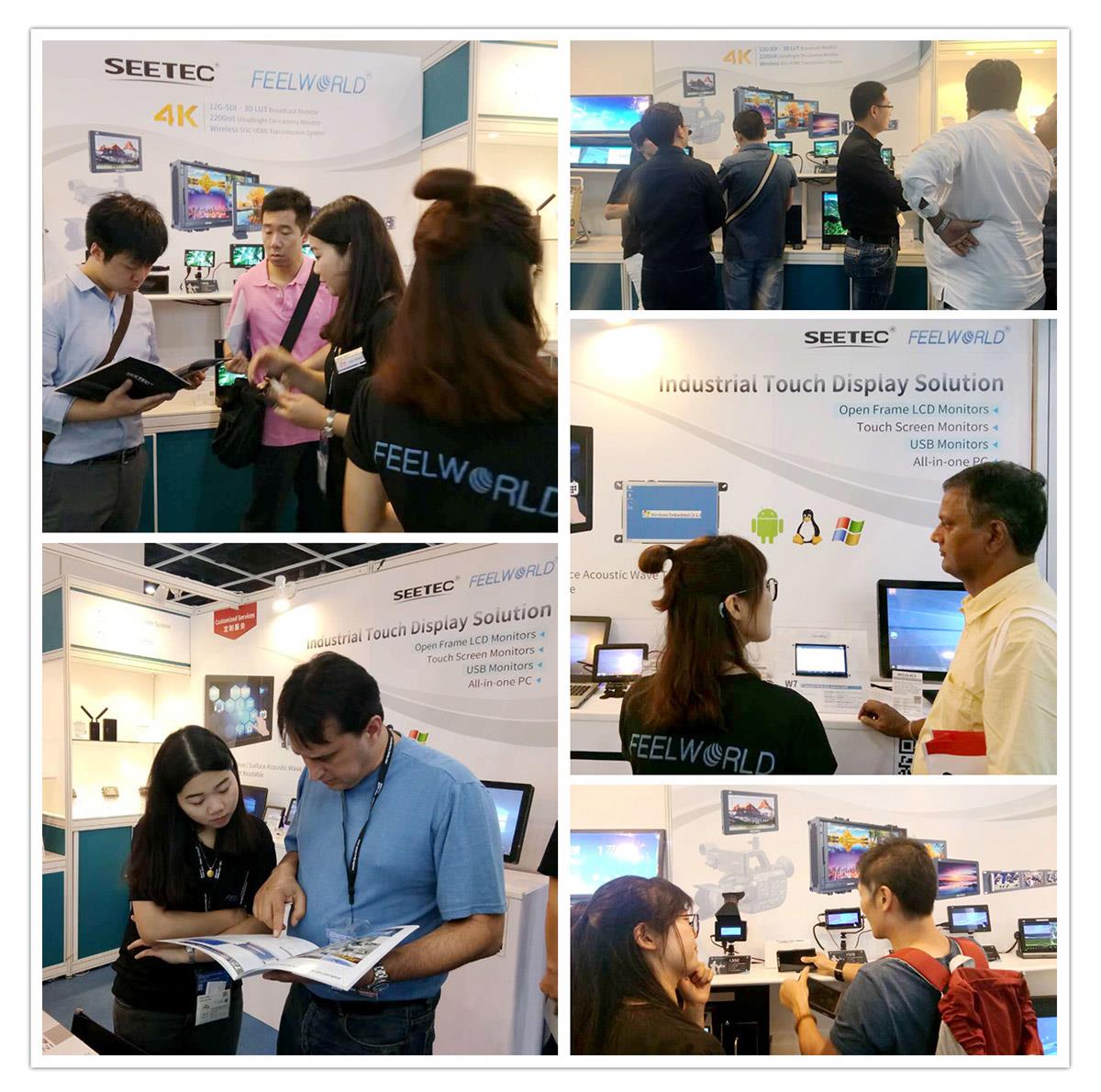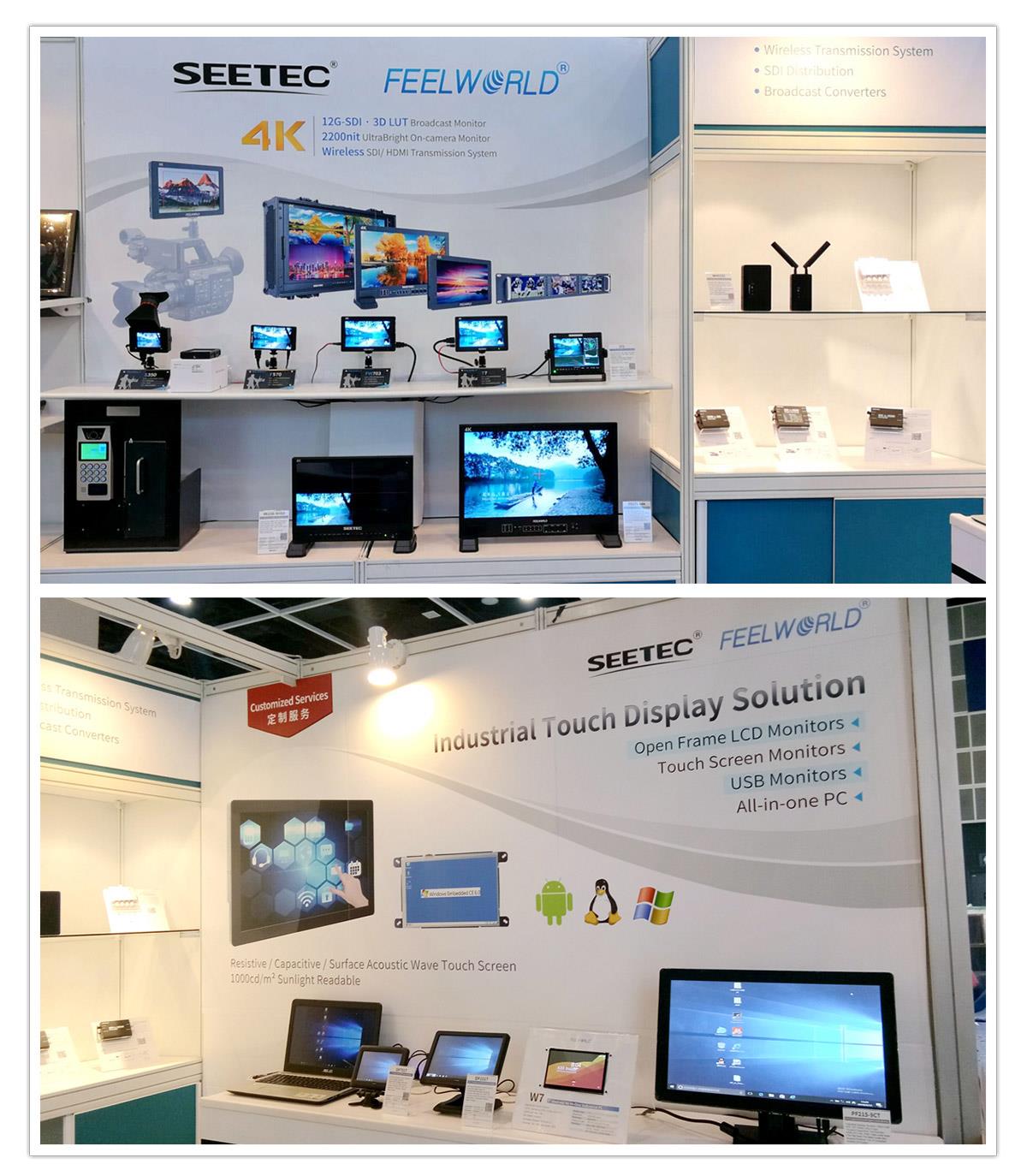 5.7" / 7" Full HD 4K Photography Monitor
After a year of sedimentation, we took the 4K on-camera monitor FEELWORLD F570 (5-inch), T7 (7-inch), and FW703 (7-inch). All three models have full HD resolution, slim body, and support 4K HDMI input and output signals. In addition, FEELWORLD FW703 is also equipped with a 3G-SDI input and output interface, allowing you to connect not only consumer-class cameras but also professional-grade cameras. The cost-effectiveness of the three models is also one of the important reasons that users love.
FEELWORLD Z72 is a 7-inch professional with scopes, full HD LCD display, equipped with 3G/HD/SD-SDI, 4K HDMI, Video input and output interfaces, providing a variety of waveform, vector and other graphic analysis functions that suitable for applications requiring high image quality and post-editing and production.
17.3" Broadcast Studio Monitor
The exhibition also show SEETEC FS173-S4K, 17.3-inch full HD resolution, equipped with 3G-SDI, HDM, Video, AUDIO, RS485, and DVI-I input interfaces. And support UMD and Text-Tally display of TSL 3.1/4.0 protocol, let the program producer understand at a glance which signal source is switched over now. Ideal for shooting on-site, television stations, studios and other applications.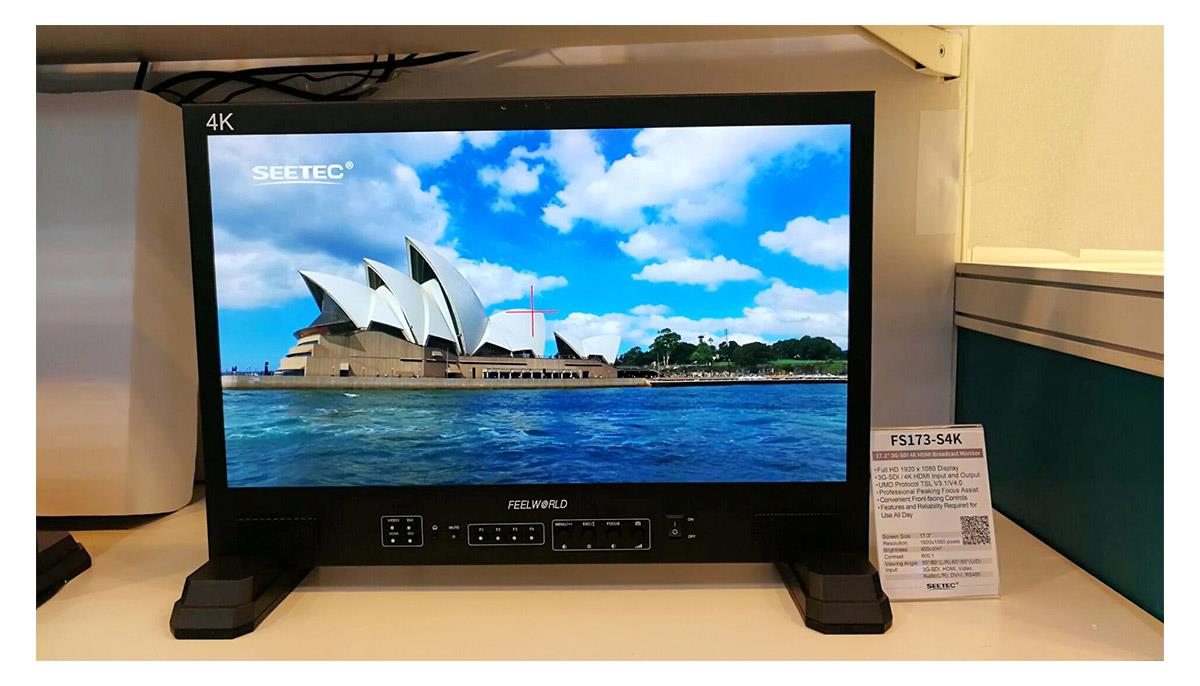 15.6" Protable 4k Multi-screen Monitor
SEETEC 4K156-9HSD 15.6 inch 4K monitor is ideal for multi-camera film and television shooting. In this HKTDC exhibition, it won many praises. In addition to the 15.6", there are 17.3" / 23.8" / 28" options for you to choose from. They are all ultra-wide color gamut screens with 4K physical resolution, each one is carefully calibrated before leaving the factory, and its multiview function and portability have become its favorite reasons. And also equipped with 4 4K HDMI inputs, 1 3G-SDI input and output, 1 DVI / VGA input and many other interfaces.
150m 3G-SDI/HDMI HD Wireless Transmission
SEETEC WHD151 supports uncompressed transmission of 1080P full-HD signals, and features such as overshot and overcharge provide a more convenient and safe solution for live and telecast scenes. Plug and play settings can fully meet the needs of a variety of indoor and outdoor shooting, especially the characteristics of free wiring, will give you a more secure and more professional enjoyment.
FEELWORLD DP701T/DP101T, 7"/ 10.1" USB display, with touch function, is very convenient to use, just use a USB cable to expand the screen, play the display screen of the notebook synchronously, no additional power supply. Can be used to expand displays, news reading, digital photo frames, game play, conferences, etc.

7" Industrial Embedded Touch Computer
FEELWORLD W7 industrial embedded touch computer with capacitive touch screen, support Android system, rich I / O interfaces, high performance, low power consumption and diverse installation methods, can be widely used in a variety of industries and businesses .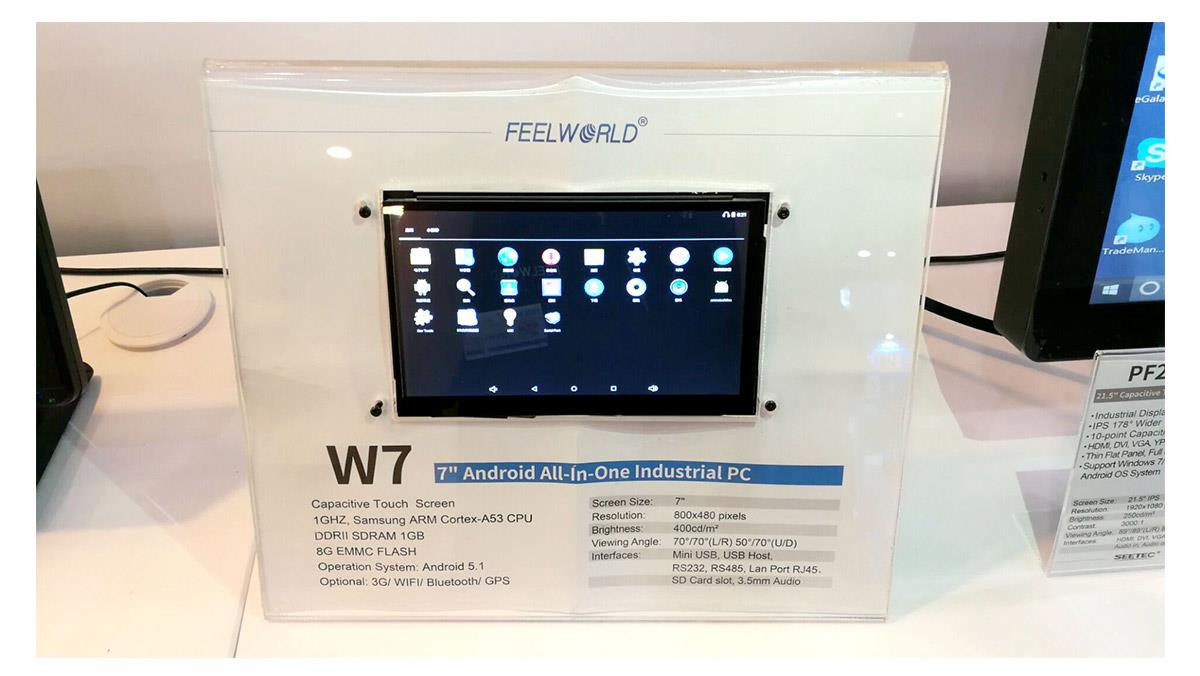 21.5" Full HD Industrial Touch Monitor
SEETEC P215-9CT adopts all-metal shell, purely flat design, supports up to 10 touch operation, compatible with window 7 /8 /10 /Android operating system. Full HD 1920X1080 resolution and provide a variety of installation methods to facilitate flexible application in various industries, for the OEM and ODM design and development of the best touch display solutions.
Face recognition intelligent access control system adopts split design, collection of face, ID card and IC card information, and identification of biological information and access control inside and outside the separation, high practicability, safety and reliability. The system uses encrypted transmission of network information to support remote control and management. It can be widely used in access control of key areas such as banking, military, public security inspection, and intelligent buildings.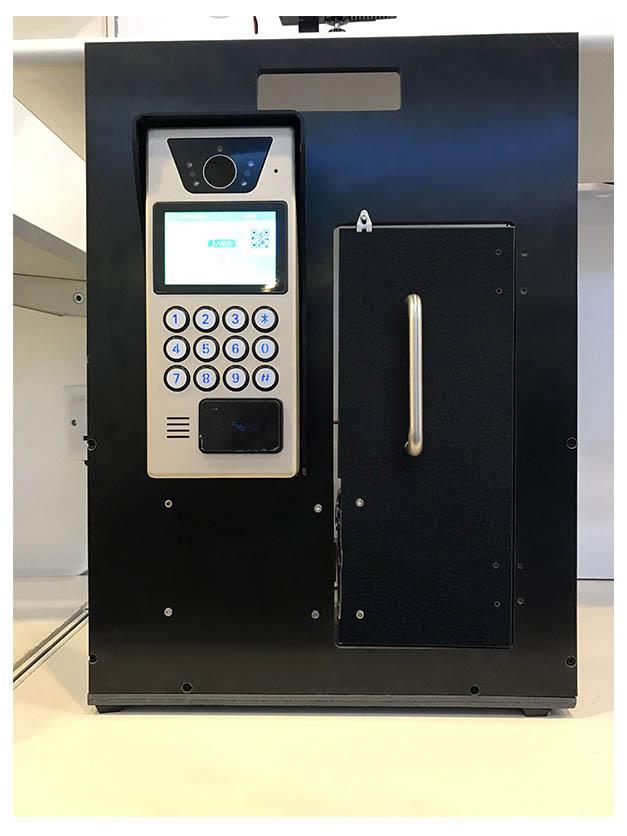 At the end of the final day, I took a picture, to recognize the handsome men and women participating in this exhibition, and thanked them for their hard work, meticulous preparation, and hard work. We also thanked the team behind the show for their hard work. It was the strong team who depended on us as SEETEC/ FEELWORLD. , in order to meet you in Hong Kong every year!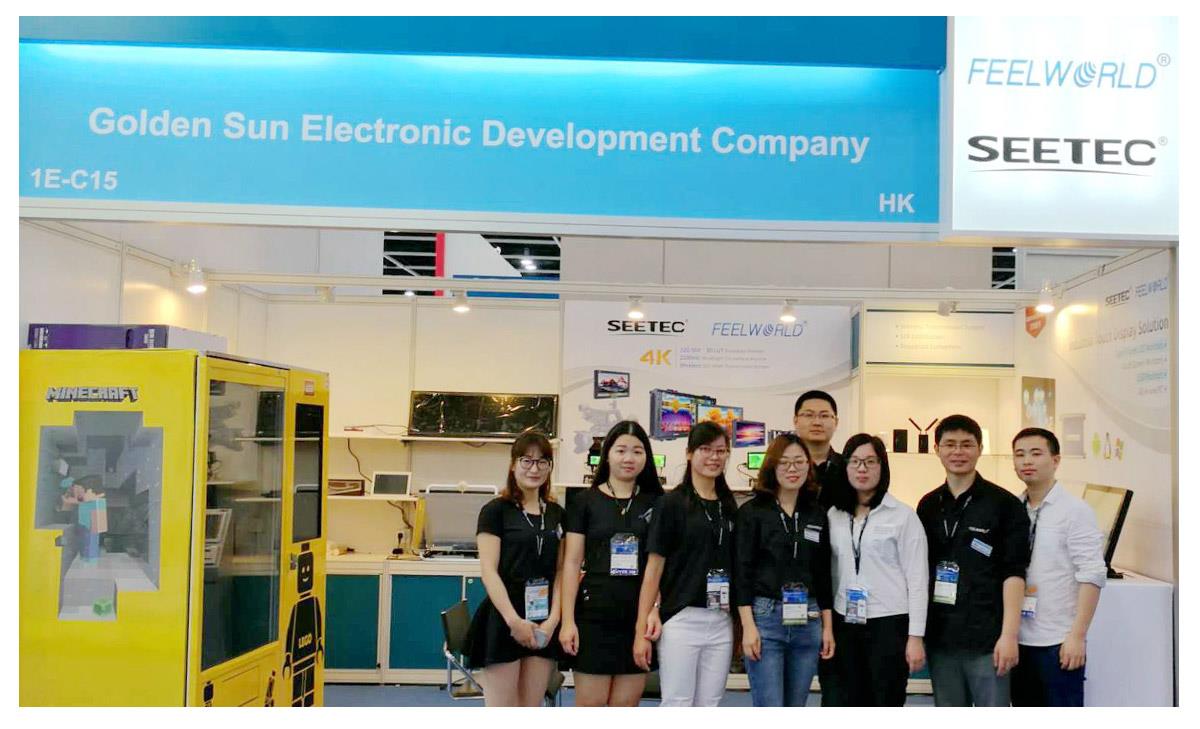 Although the 2018 Hong Kong Electronics Fair for the Spring has already ended, all the bits and pieces of the exhibition in Hong Kong will remain in our memory. In the coming year, we will work harder and more focused to bring you more quality products. See you next Hong Kong show !
If you want to get more exhibition information, new product information, please remember to pay attention to our website!